Live listening music in cosy venues
"It's a delight to play here. Long may it continue." John Doyle.
"This is a great venue. I have really, really enjoyed playing here." Martin Simpson.
"I really like this little venue." Pierre Bensusan.
UPCOMING EVENTS:
© Pindrop Events 2020
INCA At The Ale House
Date:
Saturday 21
st
March 2015, 8 p.m.
Venue:
The Ale House, Mill Lane Colwall WR13 6HJ
This event was held on Saturday 21
st
March 2015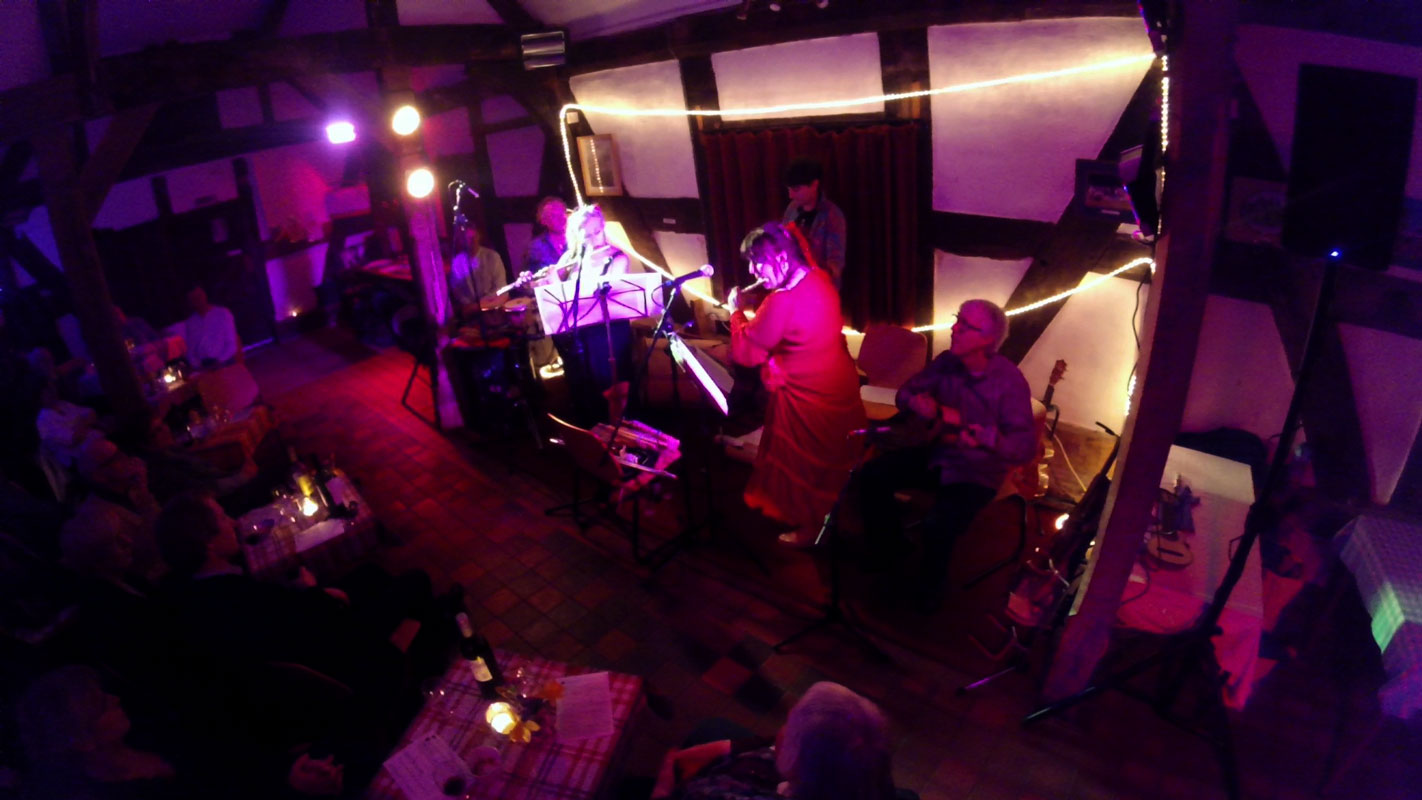 The Artist

An exhilarating Native South American Folk Ensemble, play ethnic song and dance music from Bolivia, Chile and Peru, travelling up through the Andes to Brazil, Venezuela, Mexico and Cuba.
This five-piece ensemble, all acclaimed virtuoso musicians in their field, formed INCA through their love of the haunting and evocative melodies of Latin America and the energetic, pulsating dance music written for Fiesta's and Carnivals.
In their spare time they record scores for blockbusting films such as TITANIC, LORD OF THE RINGS, HOBBIT, THE HARRY POTTER SERIES, JAMES BOND, THE MISSION, and major TV series such as BLUE PLANET, Dr WHO, etc.
INCA uses a fascinating variety of instruments such as the CHARANGO (small guitar made from the shell of the back of an armadillo), western and PANPIPES AND ETHNIC FLUTES, GUITARS, GUITTARON alongside a huge array of LATIN PERCUSSION.
'Inspired, impressive virtuoso performances' The Guardian
'Brilliant movement, shifting between and in-your-face frenzy one moment and an earthly magic the next. Beautiful!' BBC Music Magazine
'Technical and lyrical command.....Mastered effortlessly.....spine-tingling rhythmic excitement.' Pan Magazine
INCA are:
Tony Hinnigan is an accomplished cellist and is also a renowned expert on indigenous Andean wind instruments amongst his plethora of talents. Since 1985, he's been sought by a host of heavyweight film soundtrack composers such as James Horner, Michael Nyman, John Williams and Ennio Morricone for his versatility in style and expertise. It was his penny whistle that accompanied Celine Dion on her massive hit single "My Heart Will Go On" which also featured in the blockbuster film Titanic. His panpipes were the backbone of the haunting and evocative sound from "The Mission" and his soulful flute and whistle melodies stirred the senses in the action-packed "Braveheart." He was a founder-member of the celebrated band "Incantation" and is a soloist/collaborator to the composer James Horner in many more films including "Apocalypto."
Anna Noakes broadcasts for BBC Radio3 and Classic FM and works as Guest Principal Flute with the LPO, Philharmonia, RPO, ASMF, and the Orchestra of the Royal Opera House. She has also recorded a vast repertoire of scores which include "Harry Potter," "Shrek 1 2 3 and 4," "The Da Vinci Code," "Casino Royale," "Love Actually," "Lord of the Rings," "The Narnia Trilogy," "Robin Hood," "Dark Knight," "Cranford," "CHE" and "Volver." Anna is Professor of Flute at Trinity College of Music and has performed concerti with major London Orchestras; she also gives recitals at many of Britain's most respected festivals, which include Brighton, Leicester, Salisbury, City of London and Dartington. Composers such as Martin Yates, Cecilia McDowall, Dominique Le Gendre, Elgar Howath and Simon Holt have all been inspired to write for her. Anna has recorded numerous CD's, receiving Gramophone Magazine's coveted 'Critics Choice' a number of times.
Julie Murray is a busy freelance flautist working in Manchester and is a member of the Carlton Ensemble - String Quartet and Flute. She has performed in some of the UK`s best orchestra`s including; BBC Philharmonic, Liverpool Philharmonic, Opera North, Manchester Camerata and Britten Sinfonia. She recently made her Concerto debut at St Martin in the Fields with The Locrian Ensemble. Julie can also be found visiting Abbey Road Studio`s where she has been involved in the recent recording of the film music for` Para Norman` and the album for the jazz singer Caro Emerald. She is a reputable and well known teacher throughout the North West.
Gary Kettel became co-principal percussionist of the BBC Symphony Orchestra with Pierre Boulez at the age of 20 and since then has become one of Britain's most sought after percussionists. He has worked with every major London Orchestra as Principal Percussionist including the London Symphony, London Philharmonic, Royal Philharmonic, Philharmonia and Academy of St Martin in the Fields. For many years he was the percussionist with the Nash Ensemble and Peter Maxwell Davies' "Fires of London." Well known for his stylistic versatility, he has a huge experience in all musical fields from Latin American and Ethnic through straight Classical to Pop and Contemporary. John Williams, Jerry Goldsmith, Henry Mancini, Elmer Bernstein and Paul McCartney are just a few of the great composers he has worked with on films including the Star Wars series, James Bond series, Harry Potter series and Pirates of the Caribbean, to name but a few. He gives master-classes and coaching sessions to the percussionists at the Royal Northern College of Music, Trinity College of Music, Guildhall School of Music and Drama and the London Symphony Orchestra's Sheel Competition and is a regular Examiner for the Royal Academy of Music, the Royal College of Music and Guildhall School of Music and Drama.
Grant MacFarlane Dowse has played in solo and chamber music in a variety of festivals including London South Bank's Ether Festival, London Guitar Festival, Yoxford Arts Festival and Aujols Festival to name a few as well as being soloist with Trinity Laban Symphony Orchestra and Metropolitan Chamber Orchestra. Grant has recorded in sessions notably for film composer James Horner. Passionate about music from South America, Grant plays in a variety of ensembles playing music from the Andes through Brazil to Venezuela, also playing indigenous instruments such as cuatro, charango and quena.
Music:

The Venue
The Ale House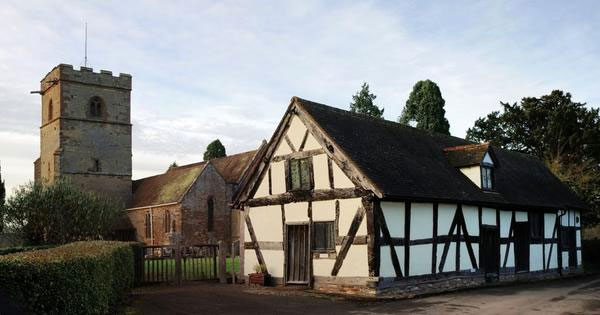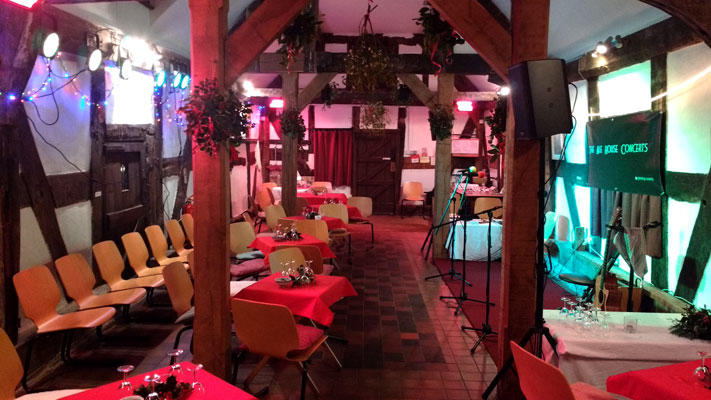 Mill Lane Colwall WR13 6HJ
The Ale House is a delightful and intimate concert venue, with warm acoustics.
Despite its name, there are no bar facilities at The Ale House and events there do not normally make alcoholic drinks available for sale. Most events, however, are bring-your-own. Wine glasses are made available.
The absence of a bar also has the highly desirable effect of ensuring the 'pindrop' atmosphere is maintained, with audiences intent only on the music.
In the 16th Century The Ale House was a place to serve ale to the parishioners of Colwall after church services. Nowadays, while having all modern facilities, it retains its ancient charm, with oak beams and leaded windows.
It is situated adjacent to St James the Great Church in Colwall. From the main B4218 going through the main part of Colwall, turn down Mill Lane, which is just north of the railway bridge. Go past Colwall Village Hall and the church is about half a mile further down the lane.
Park in the large car park next to the church and walk through the churchyard to the Ale House.
For reasons of safety parking is not allowed immediately adjacent to the building.
Disabled Access
The Ale House is fully equipped for wheelchair access.
There is a pull-in space by the main door at the south end of the building (shown in the picture) for drop-off.