Live listening music in cosy venues
"It's a delight to play here. Long may it continue." John Doyle.
"This is a great venue. I have really, really enjoyed playing here." Martin Simpson.
"I really like this little venue." Pierre Bensusan.
UPCOMING EVENTS:
© Pindrop Events 2019
Christmas Concert With Appleby Stone And Guest Greg Knowles
Date:
Saturday 14
th
December 2019, 8 p.m. (door: 7:30 p.m.)
Artists:
Appleby Stone, Greg Knowles
Venue:
The Ale House, Mill Lane Colwall WR13 6HJ
1
ticket
Total:
£15.00
No fees are applied.
There is no bar at the Ale House. You are welcome to 'bring your own'. Wine glasses are provided.
The ticket price is all you spend, and there are no distractions from the music.
A concert of classy original folk and jazz from Appleby Stone in the lovely, intimate Ale House.
We are thrilled and delighted to have our friend Greg Knowles join us on percussion. Greg has appeared at the Ale House twice before, once performing with Mo Foster & Friends and once with Appleby Kinsey. He is the UK's leading cimbalom player (though he won't be bringing one with him on this occasion!) and a superb interpreter of music. We are greatly privileged to have him join us. His playing will make the evening even more special.
Of course, there will also be Jan's home-made mince pies.
The Artists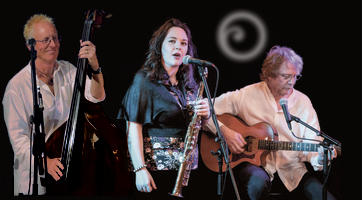 Appleby Stone continues the luscious folk and jazz music of the four-piece band Appleby Kinsey which was formed in 2010 and continued until Catherine Kinsey retired from performance in 2016. Ken Appleby, guitar and vocals, Emma Stone, flute saxophones and vocals are joined by the wonderfully talented Paul Smith on double bass.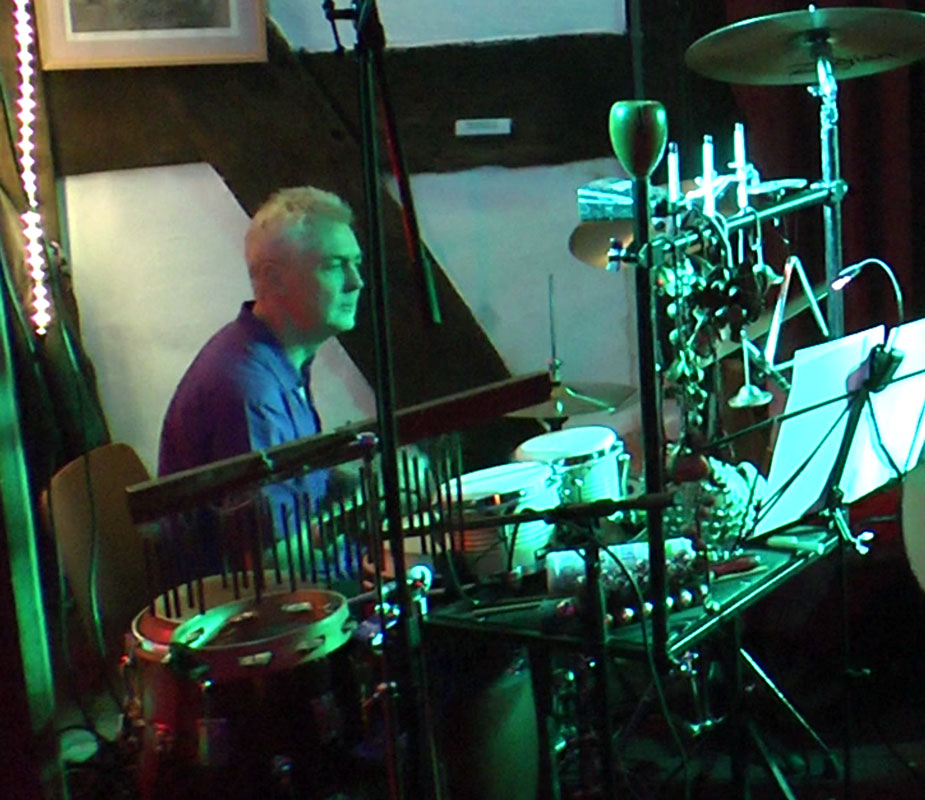 Playing drums at an early age in bands, orchestras and brass bands Greg studied formally at the RNCM with Gilbert Webster. He went from there to London to work with Peter Maxwell Davies.
He started working in studios and West End Shows, playing with various artists including Nigel Kennedy, Madonna, Freddy Mercury, Pet Shop Boys, and Echo and the Bunny Men.
Greg also worked with Ray Russell and Mo Foster at The Montreux Jazz Festival.
He has worked on movie sound tracks for Lord of the Rings, Ravenous with Damon Albarn, Hunger Games with The Punch Brothers, and most recently Hercules for composer Fernando Velasquez.
He has been writing library music for 25 years, and provided music for the wedding scene in Harry Potter and the Deathly Hallows.
Recent engagements at the Royal Opera House in Winter's Tale for composer Joby Talbot, and now MD in Wolf Hall for the Royal Shakespeare Company.
The Venue
The Ale House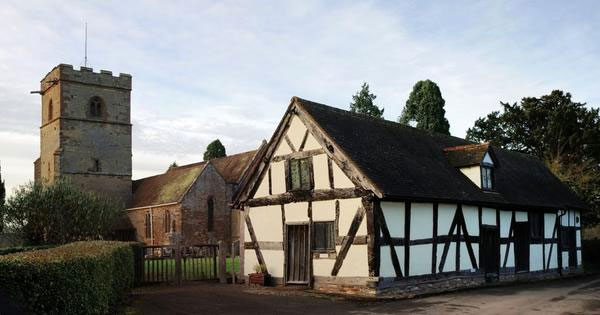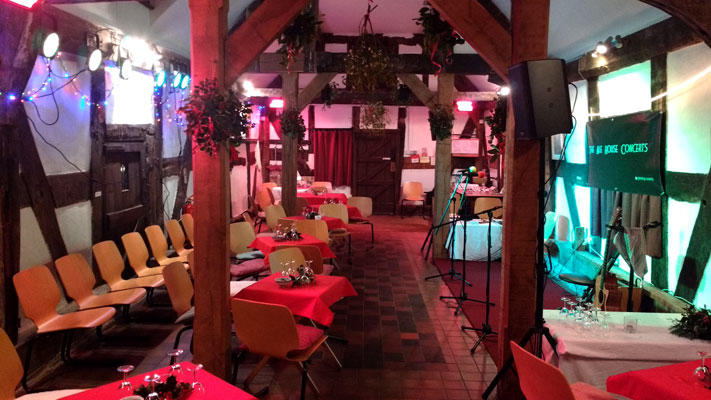 Mill Lane Colwall WR13 6HJ
The Ale House is a delightful and intimate concert venue, with warm acoustics.
Despite its name, there are no bar facilities at The Ale House and events there do not normally make alcoholic drinks available for sale. Most events, however, are bring-your-own. Wine glasses are made available.
The absence of a bar also has the highly desirable effect of ensuring the 'pindrop' atmosphere is maintained, with audiences intent only on the music.
In the 16th Century The Ale House was a place to serve ale to the parishioners of Colwall after church services. Nowadays, while having all modern facilities, it retains its ancient charm, with oak beams and leaded windows.
It is situated adjacent to St James the Great Church in Colwall. From the main B4218 going through the main part of Colwall, turn down Mill Lane, which is just north of the railway bridge. Go past Colwall Village Hall and the church is about half a mile further down the lane.
Park in the large car park next to the church and walk through the churchyard to the Ale House.
For reasons of safety parking is not allowed immediately adjacent to the building.
Disabled Access
The Ale House is fully equipped for wheelchair access.
There is a pull-in space by the main door at the south end of the building (shown in the picture) for drop-off.