Live listening music in cosy venues
"What a fantastic hidden gem of a venue!" "It's like a private party among friends. Enjoy the banter." "A jewel by the hill" "Keep it secret"
UPCOMING EVENTS:
© Pindrop Events Limited. 2016
Steve Tilston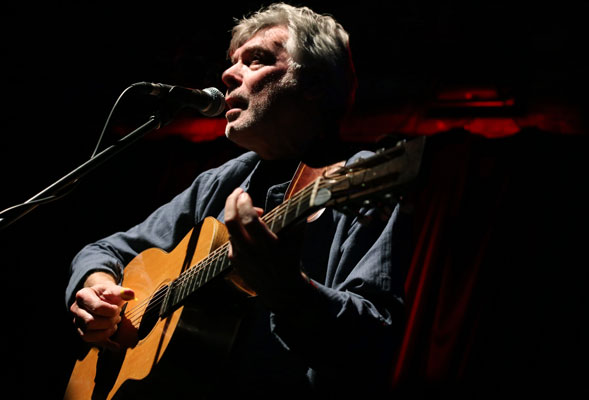 Date:
Saturday 16
th
September 2017, 8 p.m. (door: 7:30 p.m.)
Venue:
The Ale House, Mill Lane Colwall WR13 6HJ
(map)
Tickets:
£18.00
There is no bar at this event. You are welcome to "Bring-Your-Own". Wine glasses will be provided.
You will be asked to enter your
1
ticket
Total:
£18.00
No fees are applied.
We are thrilled to announce that Steve Tilston is returning to the Ale House on September 16th.
The Artist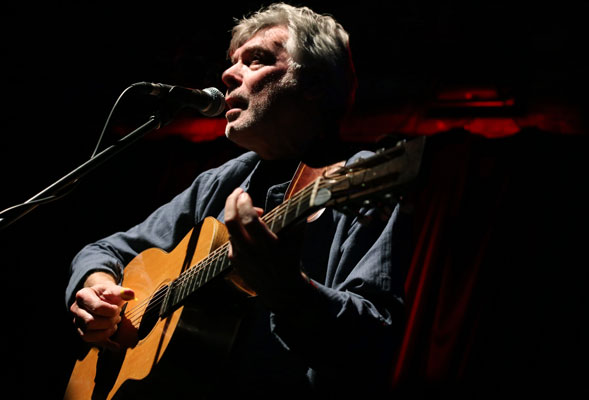 "The more you listen, the more there is to discover." Bob Harris
Steve Tilston is one of our most celebrated songsmiths, widely recognised within the world of folk and contemporary music; the words, arrangements and subtle, quite superb guitar playing could be no one else.
The story of Steve's "lost" letter from John Lennon is the inspiration for Danny Collins, a new film starring Al Pacino. On general release in the UK at the end of May 2015, followed shortly by Steve's brand new CD Truth to Tell in July.
In 2007 a 5 CD boxed-set was released Reaching Back: the Life and Music of Steve Tilston by Free Reed, the company behind the Richard Thompson anthology. In 2009 his early career was hilighted in a book Bristol Folk, the story of Bristol's powerhouse folk & blues scene in the 60s & 70s. His 2011 release The Reckoning garnered 4-star reviews in the Guardian, the Observer and the Scotsman, a guest appearance on Later with Jools Holland and the BBC Four Songwriters' Circle series, plus a Folk Award win: "best original song". Followed, in 2013 by the highly acclaimed trio album Happenstance. Steve was also commissioned to write for the Olympics Radio Ballads series and the Harbour of Songs project.
He joined an illustrious band of guitarists including Martin Simpson, Michael Messer and Wizz Jones, when he was invited to contribute to the Guitar Maestro series of DVDs; a combination of live studio performance and interviews, revealing the real passion behind these talented musicians ... If anyone ever deserved the moniker Guitar Maestro, it's Steve Tilston!
He's toured with John Renbourn's Ship of Fools, in a stunning partnership with traditional singer Maggie Boyle (producing the classic recordings Of Moor and Mesa and All Under the Sun), as guitarist with Ballet Rambert, with Maartin Allcock and Pete Zorn in WAZ! with Brooks Williams in A Transatlantic Song-Swap and with his daughter Martha, in the charming "like father, like daughter ..." show. For recent collaborations he teamed up with Yorkshire alt-country band The Durbervilles and old Bristol pals Keith Warmington and Stuart Gordon as the Steve Tilston Trio. His latest project is Writes and Songs with fellow songwriter Jez Lowe.
A celebrated artist in Britain and abroad, winning accolades in Europe, Australia and the USA, others have also recorded his songs. Here's to Tom Paine is the adopted theme song for the Tom Paine Society of America and it's rumoured, has featured in Bruce Springsteen's live set.
"He is one of my and Fairport Convention's favourite performers. If you haven't heard him, I suggest you go and check him out as soon as possible. A remarkable talent!" Dave Pegg, Fairport Convention
"It seems to me that Steve Tilston has never sought fame on anything but his own terms. He has been driven by his own enthusiasm for his chosen subject matter. He writes beautiful words and melodies and when our generation of songwriters is assessed on our contribution to our time, Steve's work will rank alongside much better known artists." Ralph McTell
"One of the select band of songwriters with the vision to write great songs rooted in the tradition." Robin Williamson
"A songwriter and guitarist I admire." Bert Jansch
"Over the years Steve has become my all-time favourite songwriter on the British acoustic guitar scene. He's a fine singer who combines beautifully executed original melodies with superb lyrics on almost every subject under the sun." Wizz Jones
"One of the great voices of English music, one of the great composers of English music ... I have so much respect for Steve Tilston." Bob Harris, BBC Radio 2
"Steve Tilston, in case events have conspired to conceal the fact from you thus far, is that very rare combination of singer, songwriter and guitarist who actually excels in all departments." Folk Roots
"His musicianship is beyond question, while the arrangements set a standard against which other acoustic/roots albums ought to be measured." The Daily Telegraph
"Please don't ask me how he does it; I don't know the chemical formula for stardust. What I do know is that Steve Tilston has a rare and precious gift that transcends mere musical ability." Folk on Tap
The Venue
The Ale House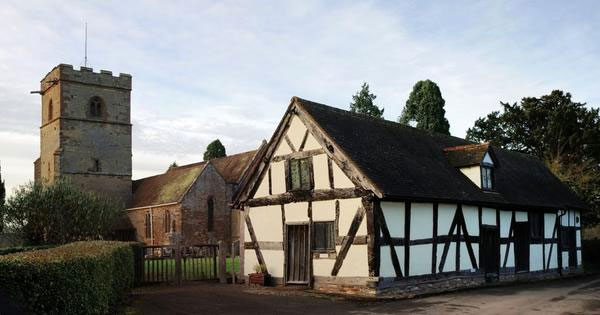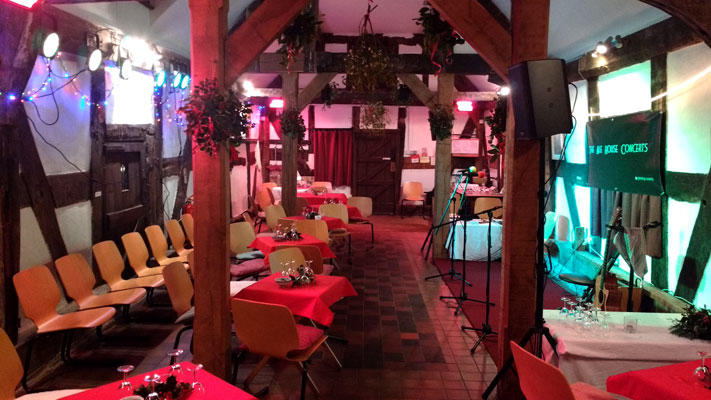 Mill Lane Colwall WR13 6HJ
(map)
The Ale House is a delightful and intimate concert venue, with warm acoustics.
Despite its name, there are no bar facilities at The Ale House and events there do not normally make alcoholic drinks available for sale. Most events, however, are bring-your-own. Wine glasses are made available.
In the 16th Century The Ale House was a place to serve ale to the parishioners of Colwall after church services. Nowadays, while having all modern facilities, it retains its ancient charm, with oak beams and leaded windows.
It is situated adjacent to St James the Great Church in Colwall. From the main B4218 going through the main part of Colwall, turn down Mill Lane, which is just north of the railway bridge. Go past Colwall Village Hall and the church is about half a mile further down the lane.
Park in the large car park next to the church and walk through the churchyard to the Ale House.
For reasons of safety parking is not allowed immediately adjacent to the building.
Disabled Access
The Ale House is fully equipped for wheelchair access.
There is a pull-in space by the main door at the south end of the building (shown in the picture) for drop-off.