Live listening music in cosy venues
"It's a delight to play here. Long may it continue." John Doyle.
"This is a great venue. I have really, really enjoyed playing here." Martin Simpson.
"I really like this little venue." Pierre Bensusan.
UPCOMING EVENTS:
© Pindrop Events 2020
Mo Foster and Friends Live
Date:
Saturday 8
th
November 2014, 8 p.m.
Artists:
Mo Foster, Ray Russell, Malcolm Edmonstone, Greg Knowles
Venue:
The Ale House, Mill Lane Colwall WR13 6HJ
This event was held on Saturday 8
th
November 2014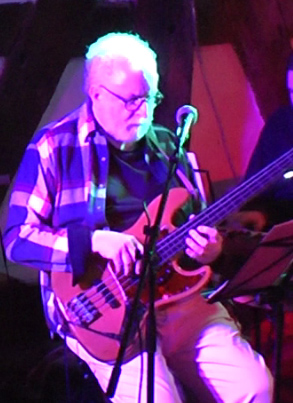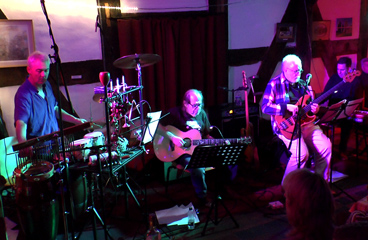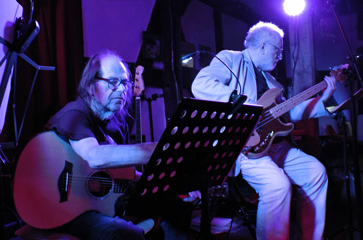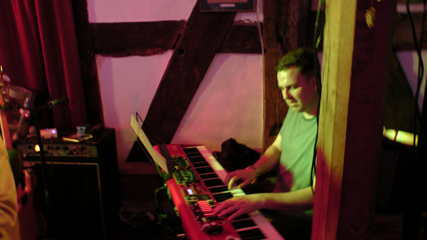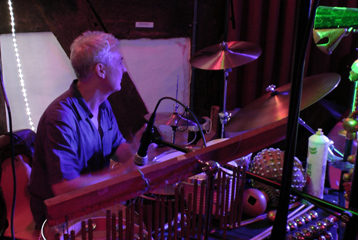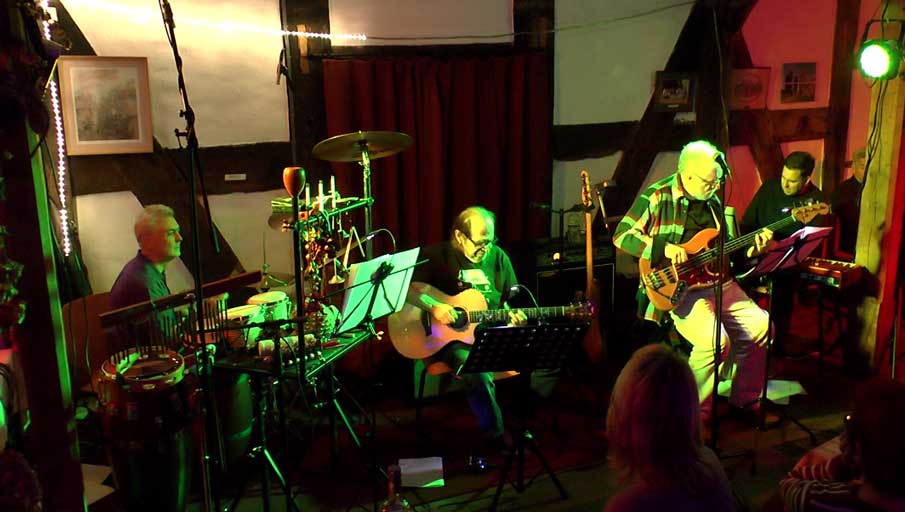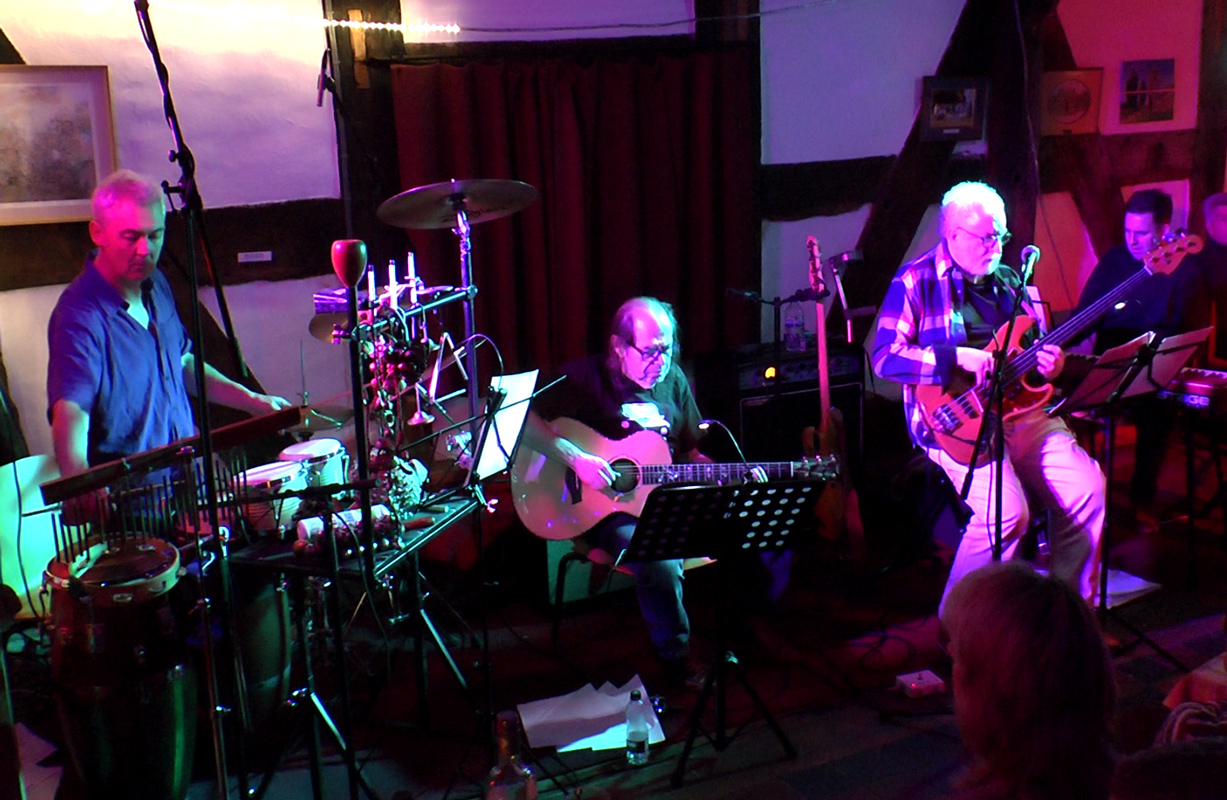 The Artists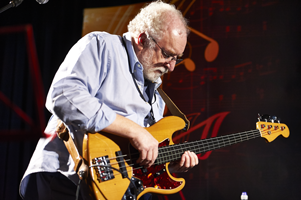 Mo Foster started out in the sixties studying Physics and Maths at the University of Sussex, but was too good a musician to mess about with the forces of nature for long.
His music career took off and over a 45 year period he has recorded - or toured the world - with artists as varied as Jeff Beck, Phil Collins, Gil Evans, Gerry Rafferty, Frida (of ABBA), Brian May, Van Morrison, Ringo Starr, Joan Armatrading, Gary Moore, Cliff Richard, and the London Symphony Orchestra.
Mo is now established as a highly respected studio session musician, record producer, composer, solo artist, and author (British Rock Guitar).
On 14th October Mo was the recipient of a BASCA Gold Badge Award at the Savoy in London.
Music: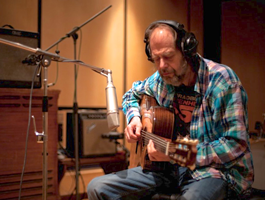 A professional guitarist at the age of 16 with John Barry, Ray recorded his first solo album, Turn Circle, at the age of 21.
For over four decades Gil Evans, Tina Turner, Van Morrison, Art Garfunkel, Dionne Warwick, Bryan Ferry, Jack Bruce, Cat Stevens, Phil Collins, Robert Plant, Mark Isham, Georgie Fame, and Heaven 17, are but a few of the artists and producers who have known that Ray Russell would add something special to their work. A consummate professional as guitarist, composer and producer, Ray has an extraordinary capacity for both virtuosity and versatility.
More than just a great session player, Ray has been a collaborator, front man, band member, arranger, composer and friend to many of the world's most influential musicians, bridging the chasms between different musical genres with ease.
Ray has composed the scores for Plain Jane, A Touch of Frost, The Jump, Dangerous Lady, Hard Copy, Love Again, and Alleyn Mysteries. Awards: ASCAP award for most played music on American Television, two Royal Television Society awards for best series, theme tune and use of music to picture, and MIP award for Most original theme tune.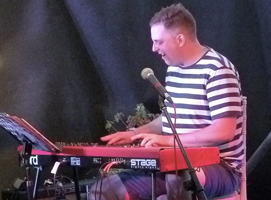 Malcolm Edmonstone works at the forefront of jazz and commercial music where experiences as performer, educator and writer have gained him critical acclaim and the endorsement of many high profile musicians.
In great demand as an accompanist, Malcolm has played for Liza Minnelli, Marion Montgomery, Cleo Laine and for a decade was Jacqui Dankworth's MD, as well as arranging and producing large scale showcase concerts for Liane Carroll, Ian Shaw and Claire Martin.
As a teacher he combines duties at Guildhall with the artistic direction of the National Youth Jazz Orchestra of Scotland, an organisation devoted to the provision of jazz education through performance.
He is a member of Mike Walker's touring band and has performed with jazz greats Dave Liebman and Peter Erskine. He has an extensive discography as a session musician and his production music features on television shows throughout the world.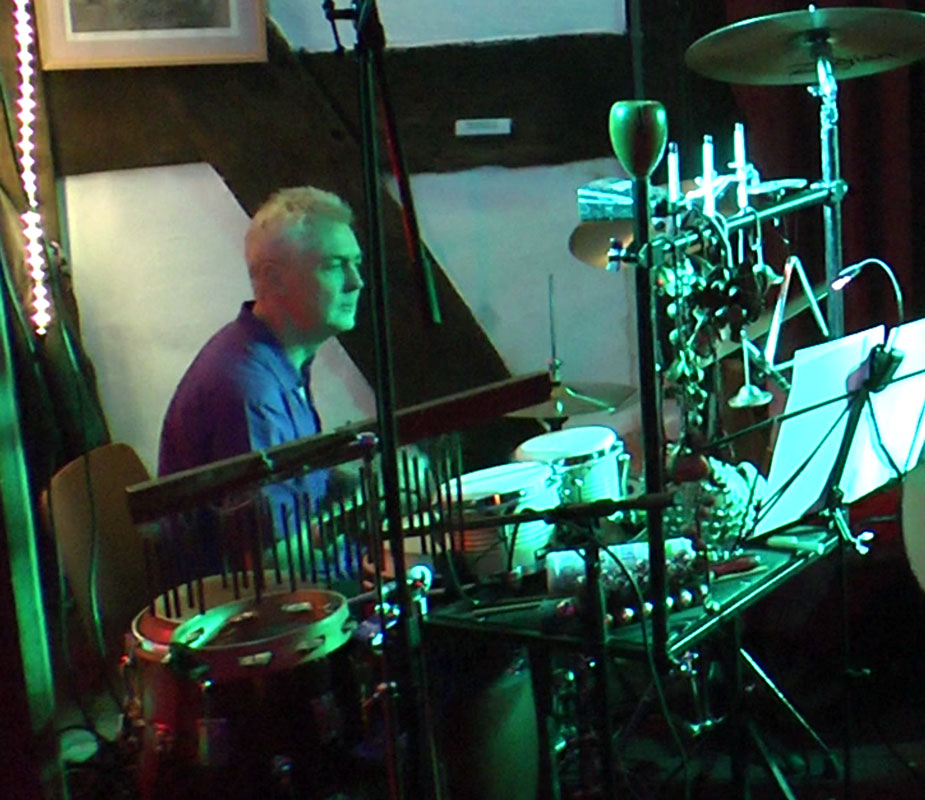 Playing drums at an early age in bands, orchestras and brass bands Greg studied formally at the RNCM with Gilbert Webster. He went from there to London to work with Peter Maxwell Davies.
He started working in studios and West End Shows, playing with various artists including Nigel Kennedy, Madonna, Freddy Mercury, Pet Shop Boys, and Echo and the Bunny Men.
Greg also worked with Ray Russell and Mo Foster at The Montreux Jazz Festival.
He has worked on movie sound tracks for Lord of the Rings, Ravenous with Damon Albarn, Hunger Games with The Punch Brothers, and most recently Hercules for composer Fernando Velasquez.
He has been writing library music for 25 years, and provided music for the wedding scene in Harry Potter and the Deathly Hallows.
Recent engagements at the Royal Opera House in Winter's Tale for composer Joby Talbot, and now MD in Wolf Hall for the Royal Shakespeare Company.
The Venue
The Ale House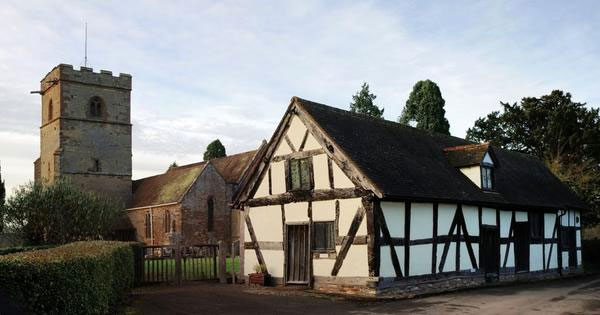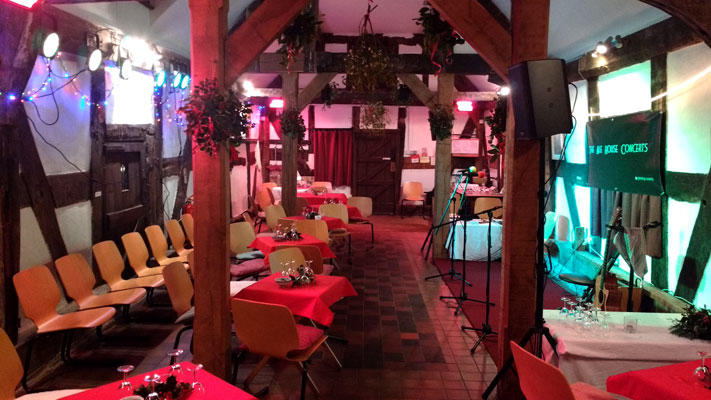 Mill Lane Colwall WR13 6HJ
The Ale House is a delightful and intimate concert venue, with warm acoustics.
Despite its name, there are no bar facilities at The Ale House and events there do not normally make alcoholic drinks available for sale. Most events, however, are bring-your-own. Wine glasses are made available.
The absence of a bar also has the highly desirable effect of ensuring the 'pindrop' atmosphere is maintained, with audiences intent only on the music.
In the 16th Century The Ale House was a place to serve ale to the parishioners of Colwall after church services. Nowadays, while having all modern facilities, it retains its ancient charm, with oak beams and leaded windows.
It is situated adjacent to St James the Great Church in Colwall. From the main B4218 going through the main part of Colwall, turn down Mill Lane, which is just north of the railway bridge. Go past Colwall Village Hall and the church is about half a mile further down the lane.
Park in the large car park next to the church and walk through the churchyard to the Ale House.
For reasons of safety parking is not allowed immediately adjacent to the building.
Disabled Access
The Ale House is fully equipped for wheelchair access.
There is a pull-in space by the main door at the south end of the building (shown in the picture) for drop-off.