Live listening music in cosy venues
"It's a delight to play here. Long may it continue." John Doyle.
"This is a great venue. I have really, really enjoyed playing here." Martin Simpson.
"I really like this little venue." Pierre Bensusan.
UPCOMING EVENTS:
© Pindrop Events 2020
Dave Pilla, Eleni Mylona At The Ale House
Date:
Saturday 22
nd
November 2014, 8 p.m.
Venue:
The Ale House, Mill Lane Colwall WR13 6HJ
This event was held on Saturday 22
nd
November 2014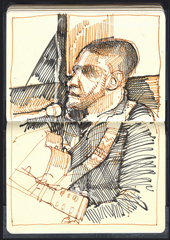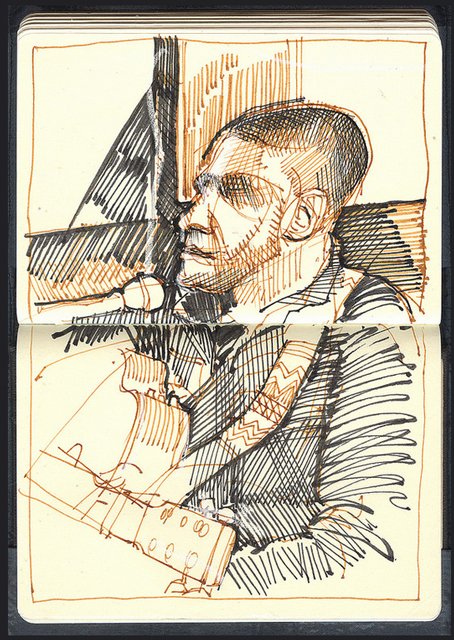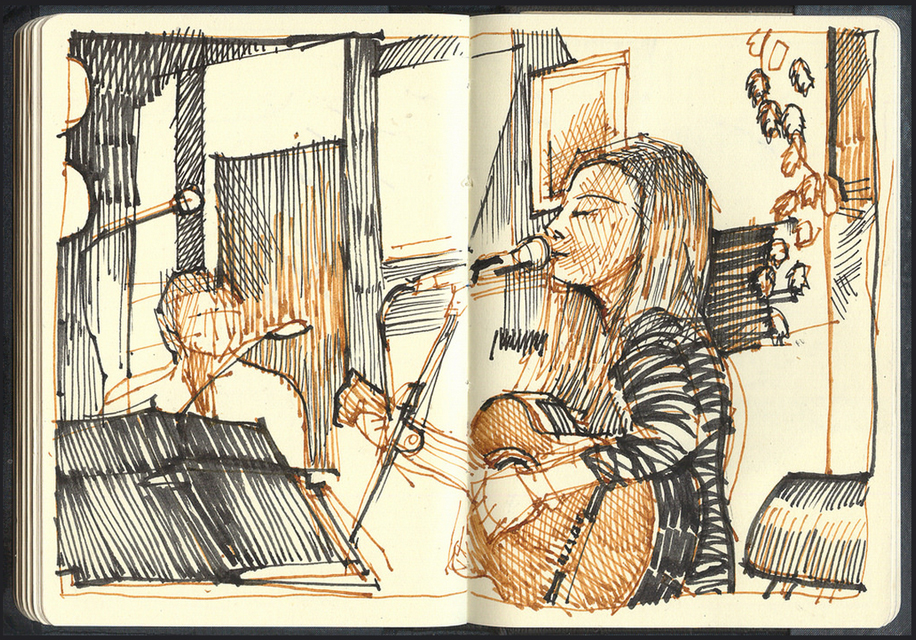 The Artists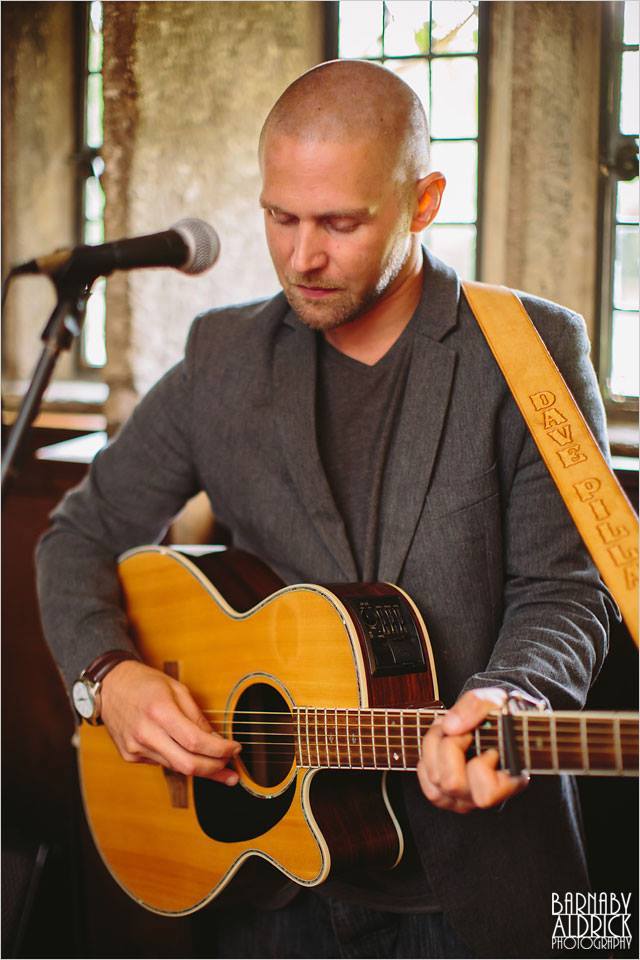 Dave Pilla is a Wirral born singer-songwriter based in Leeds. Drawing comparisons to the likes of Nick Drake, Jose Gonzalez and Damien Rice, Dave performs understated acoustic music that tugs at the heartstrings. With an ability to deliver low-fi, bleak storytelling and catchy hooks, his songs somehow sink in as deeply with the discerning muso as with ears trained on Radio 1.
Press:
"Elevated beyond his peers, Pilla achieves something that his more mainstream alternatives simply cannot; a hand reaches out and takes yours every time you press play on this album. There is an undeniable sense of belonging to his music, as if every track was written for you alone.."
Music: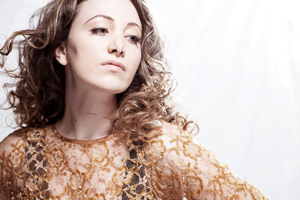 Eleni Mylona is an artist, born and raised in the beautiful island of Cyprus. Her career started in Athens as a vocalist and expands today as a performer and songwriter based in London.
The stage is a familiar territory to Eleni, with truth and emotional depth delivered in each of her unique and breathtaking performances.
She has collaborated with the famous Greek artists Vicky Mosholiou, Giannis Spanos, Anastasia Moutsatsou, and Morfo Tsaireli, Brazilian composer and producer EdO Portugal, and British artists Michelle and Marcia Escoffery from the outstanding british gospel group "The Escoffery's".
Since 2008, Eleni has been composing music, experimenting with jazz, electronic and world music. As a solo artist she has performed in prestigious music venues in London since 2008, including her performance at Union Chapel in 2010.
As a dynamic and versatile performer, she explores different aspects of performance on stage with an emotionally charged interpretation of lyrics and music, that make each of her live performances compelling to watch. Her devotion in creating striking art has led her to continuous search for self- expression translated in creating music and lyrics, designing and painting her own artwork, finding its most powerful expression on stage. Emotions and life experiences take a new meaning for her, delivering to the audience everything a live performance should stand for.
Music:

The Venue
The Ale House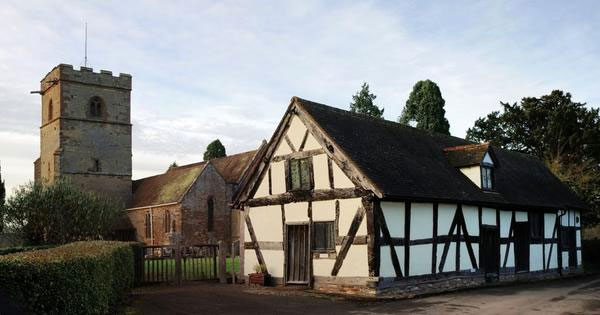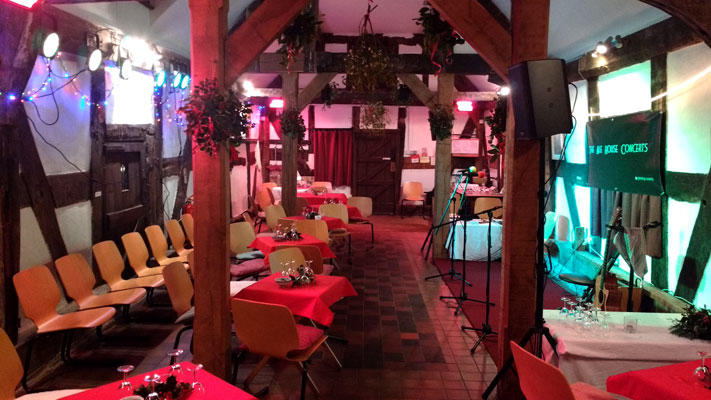 Mill Lane Colwall WR13 6HJ
The Ale House is a delightful and intimate concert venue, with warm acoustics.
Despite its name, there are no bar facilities at The Ale House and events there do not normally make alcoholic drinks available for sale. Most events, however, are bring-your-own. Wine glasses are made available.
The absence of a bar also has the highly desirable effect of ensuring the 'pindrop' atmosphere is maintained, with audiences intent only on the music.
In the 16th Century The Ale House was a place to serve ale to the parishioners of Colwall after church services. Nowadays, while having all modern facilities, it retains its ancient charm, with oak beams and leaded windows.
It is situated adjacent to St James the Great Church in Colwall. From the main B4218 going through the main part of Colwall, turn down Mill Lane, which is just north of the railway bridge. Go past Colwall Village Hall and the church is about half a mile further down the lane.
Park in the large car park next to the church and walk through the churchyard to the Ale House.
For reasons of safety parking is not allowed immediately adjacent to the building.
Disabled Access
The Ale House is fully equipped for wheelchair access.
There is a pull-in space by the main door at the south end of the building (shown in the picture) for drop-off.