Live listening music in cosy venues
"It's a delight to play here. Long may it continue." John Doyle.
"This is a great venue. I have really, really enjoyed playing here." Martin Simpson.
"I really like this little venue." Pierre Bensusan.
UPCOMING EVENTS:
© Pindrop Events 2019
Åkervinda
Date:
Saturday 29
th
February 2020, 8 p.m. (door: 7:30 p.m.)
Artists:
Åkervinda, Appleby Stone Duo
Venue:
The Ale House, Mill Lane Colwall WR13 6HJ
1
ticket
Total:
£20.00
No fees are applied.
There is no bar at the Ale House. You are welcome to 'bring your own'. Wine glasses are provided.
The ticket price is all you spend, and there are no distractions from the music.
Internationally acclaimed four-part Swedish a cappella group Åkervinda start their 2020 UK tour at the Ale House. The group performs original and modern interpretations of the traditional folksongs of Scandinavia, often using jazz improvisation.
"gracefully entwining melodies, rock solid groove, and ever intriguing harmonies that will take root in your mind."
The Artists
"It is wonderful to hear pure voice—so ancient, so eternal, so moving. Their voices and songs resonated with everyone"
– Victoria Hofmo, Norwegian American Weekly
Iris, Lise, Linda and Agnes, the four singers of Åkervinda, take pride in their original and modern interpretation of the traditional folksongs of Scandinavia.
The group's name, Åkervinda, is inspired by a Swedish wildflower whose roots spread far and wide like rivers under the ground. Like the flower, gracefully entwining melodies, rock solid groove, and ever intriguing harmonies will take root in your mind. Like the flower, they will be impossible to remove.
Jazz singers at heart, the young women of Åkervinda share a deep love of folk music. Through improvisation, the group gives new life to traditional folk songs and stories of women throughout the ages.
In 2014 they released their debut album "Kära Mor" ("Dear Mother") and has been touring in Sweden, Denmark, the US and Canada since.
Åkervinda has performed at Aarhus Vocal Festival, Malmö Arena, Hillerød Folk Festival and various folkfestivals in Sweden, as well as museums and venues in Toronto, New York and Chicago. Collaborations has been made with the Swedish folk musician Jens Ulvsand, the Canadian fiddle virtuoso Jaron Freeman-Fox as well as the Swedish internationally renowned trio Nordic.
Åkervinda is: Iris Bergcrantz, Agnes Åhlund, Linda Bergström & Lise Kroner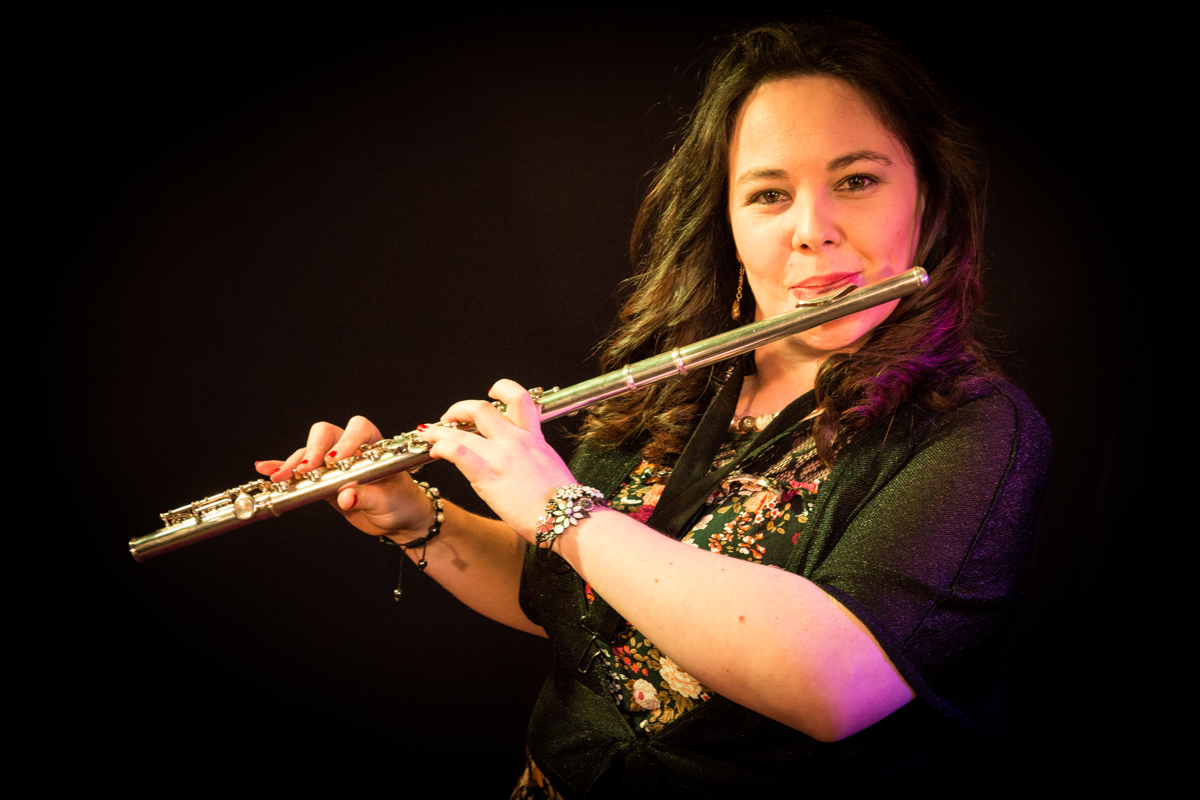 Featuring the wonderfully talented vocalist and instrumentalist Emma Stone, the Appleby Stone Duo perform a distinctive, original, chilled, engaging style of music, in a wide range of styles, including folk, swing and Latin-flavoured jazz. Their performance centres on a repertoire of beautiful original songs created by Catherine Kinsey.
The Venue
The Ale House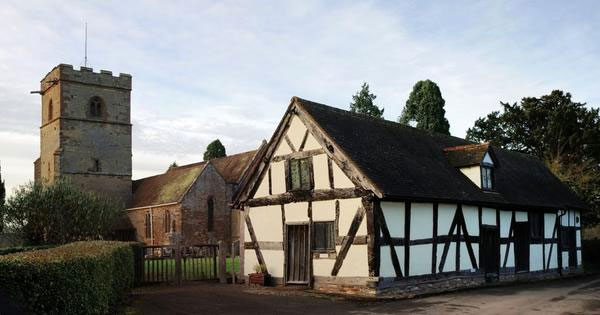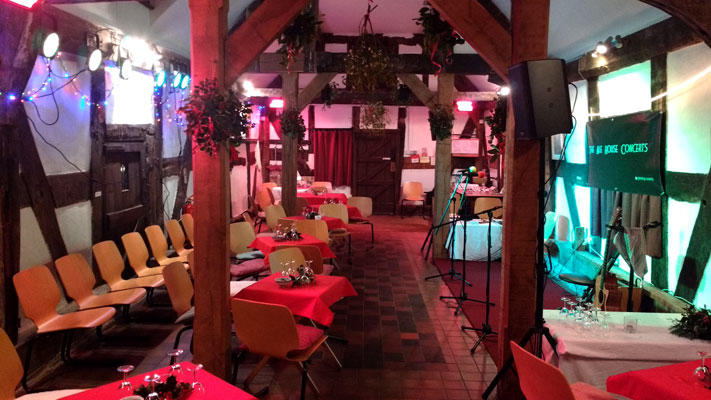 Mill Lane Colwall WR13 6HJ
The Ale House is a delightful and intimate concert venue, with warm acoustics.
Despite its name, there are no bar facilities at The Ale House and events there do not normally make alcoholic drinks available for sale. Most events, however, are bring-your-own. Wine glasses are made available.
The absence of a bar also has the highly desirable effect of ensuring the 'pindrop' atmosphere is maintained, with audiences intent only on the music.
In the 16th Century The Ale House was a place to serve ale to the parishioners of Colwall after church services. Nowadays, while having all modern facilities, it retains its ancient charm, with oak beams and leaded windows.
It is situated adjacent to St James the Great Church in Colwall. From the main B4218 going through the main part of Colwall, turn down Mill Lane, which is just north of the railway bridge. Go past Colwall Village Hall and the church is about half a mile further down the lane.
Park in the large car park next to the church and walk through the churchyard to the Ale House.
For reasons of safety parking is not allowed immediately adjacent to the building.
Disabled Access
The Ale House is fully equipped for wheelchair access.
There is a pull-in space by the main door at the south end of the building (shown in the picture) for drop-off.