Live listening music in cosy venues
"It's a delight to play here. Long may it continue." John Doyle.
"This is a great venue. I have really, really enjoyed playing here." Martin Simpson.
"I really like this little venue." Pierre Bensusan.
UPCOMING EVENTS:
© Pindrop Events 2020
Anne-Marie Sanderson
Date:
Saturday 12
th
October 2019, 8 p.m.
Artists:
Anne-Marie Sanderson, Lynn Lee
Venue:
The Ale House, Mill Lane Colwall WR13 6HJ
This event was held on Saturday 12
th
October 2019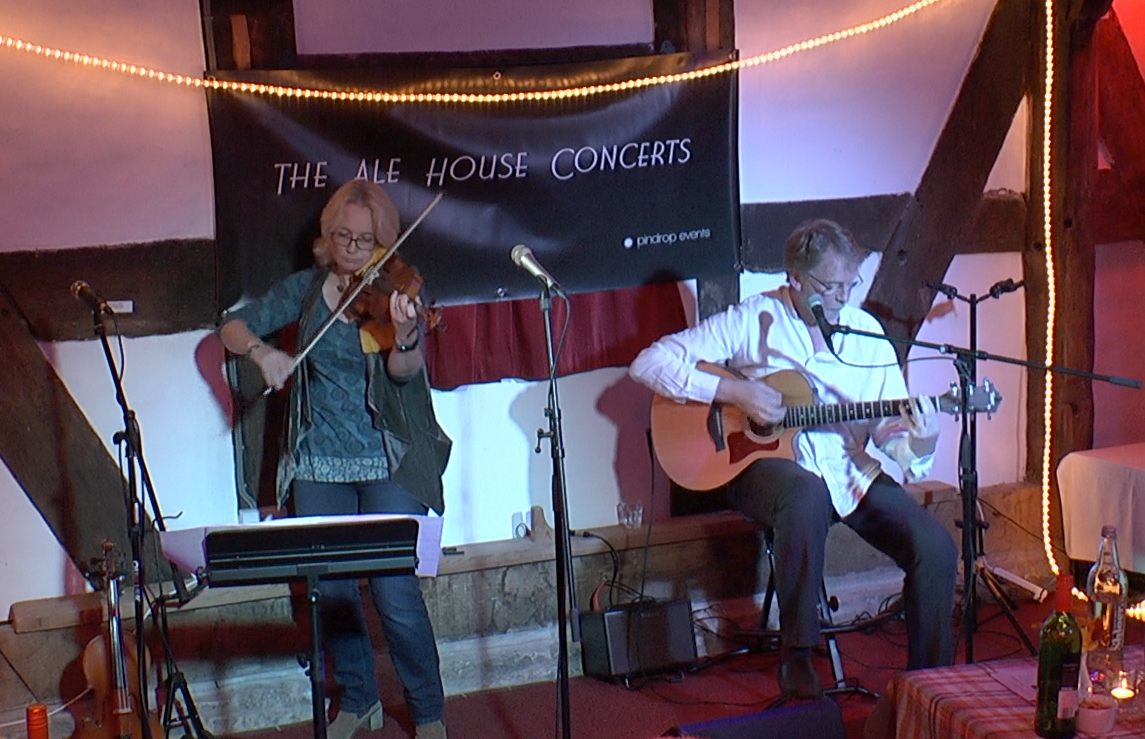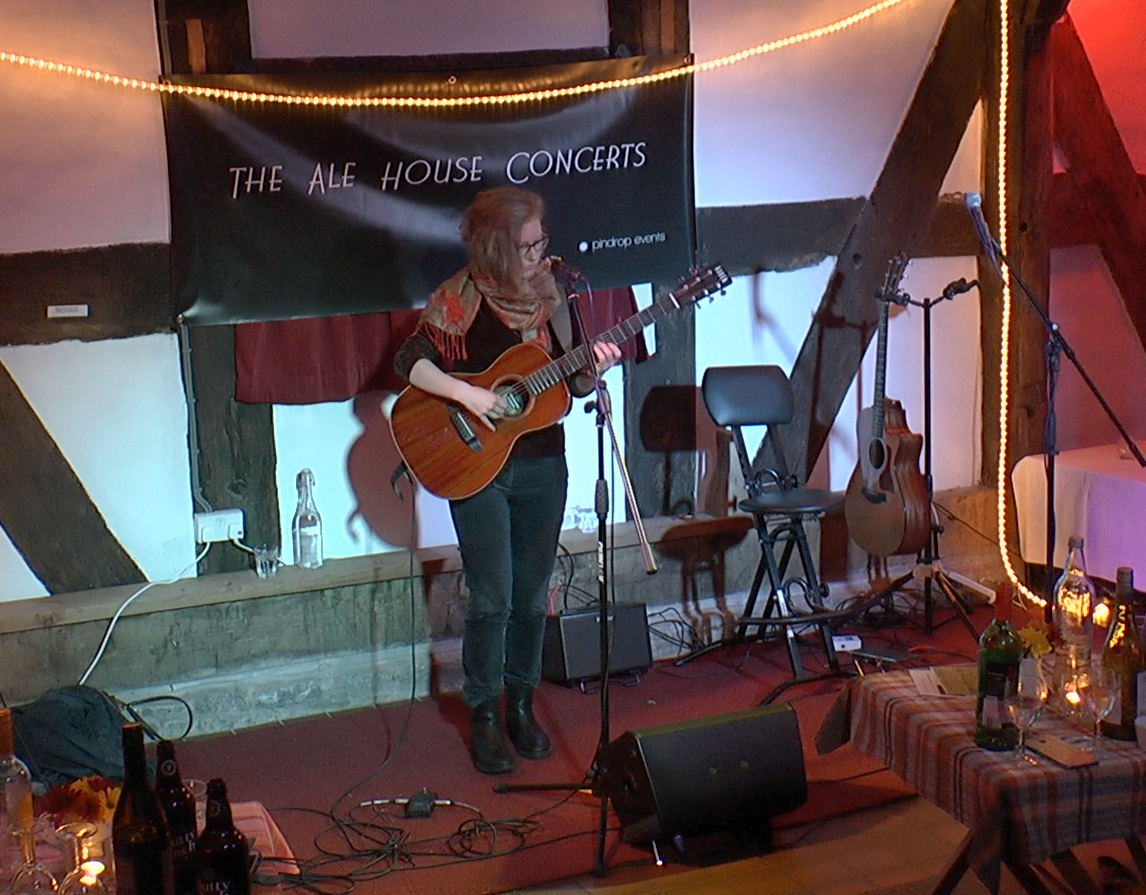 The Artists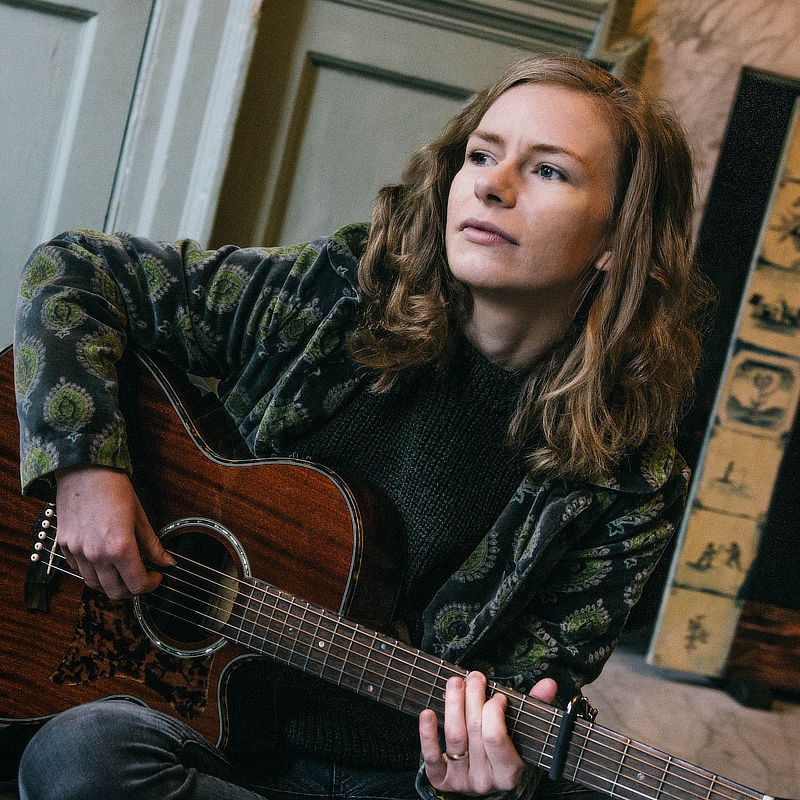 Anne-Marie Sanderson's voice is evocative of birds in flight - soaring, gliding, swooping - and it finds its home among the tall trees of her deft guitar work. Describing Sanderson's distinctive indie-folk music in these terms is apt; she is an artist who casts a careful eye and attentive ear to the natural environment, alternating between wide-eyed wonder and wry observation.
She is busy performing and creating new works. 2018 saw Anne-Marie playing over 60 dates in the UK and Europe.
Anne-Marie has recently returned to her native Cumbria, where she now lives in Kendal.
"a gloriously wide vista of astonishing grown-up tales which both fascinate and delight – the overall result, complex and immersive, is mesmerising... A bold, unusual and most beautifully constructed body of work." - Tap the Feed Magazine
"thoroughly atmospheric" - Northern Sky
"Her performance is seemingly effortless, underpinned by great technical skill and sensitive use of modern technology to wrap the listener in her meticulously crafted soundscapes." - Fatea Magazine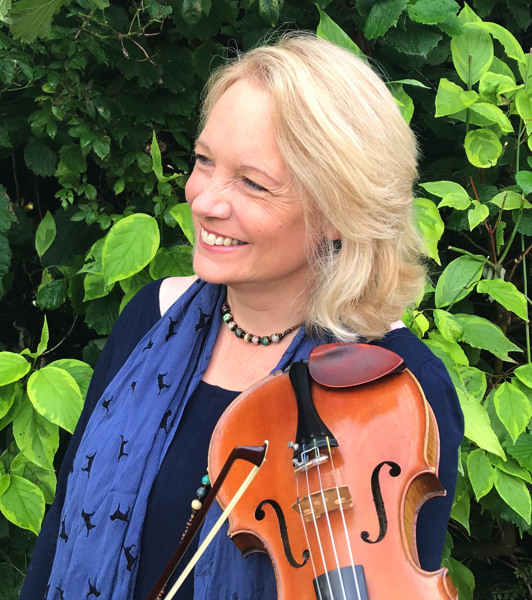 Classically-trained, Lynn has long been a member of the highly-regarded semi-professional a cappella group Serenata which performs regularly around the country. She has recently joined Ken Appleby to venture into the world of folk and traditional music. With a tinge of jazz in the arrangements, and a clever mix of guitar, violin, viola and vocals they make an interesting new duo sound.
The Venue
The Ale House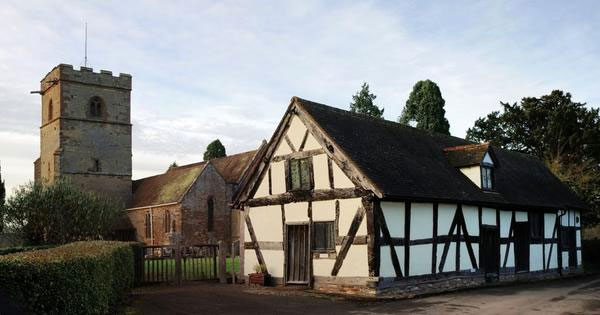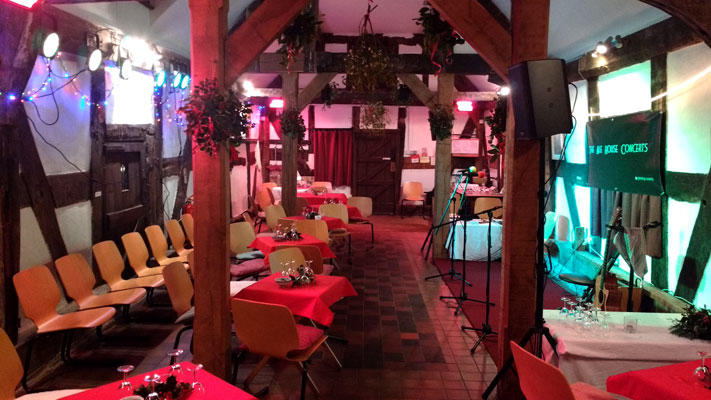 Mill Lane Colwall WR13 6HJ
The Ale House is a delightful and intimate concert venue, with warm acoustics.
Despite its name, there are no bar facilities at The Ale House and events there do not normally make alcoholic drinks available for sale. Most events, however, are bring-your-own. Wine glasses are made available.
The absence of a bar also has the highly desirable effect of ensuring the 'pindrop' atmosphere is maintained, with audiences intent only on the music.
In the 16th Century The Ale House was a place to serve ale to the parishioners of Colwall after church services. Nowadays, while having all modern facilities, it retains its ancient charm, with oak beams and leaded windows.
It is situated adjacent to St James the Great Church in Colwall. From the main B4218 going through the main part of Colwall, turn down Mill Lane, which is just north of the railway bridge. Go past Colwall Village Hall and the church is about half a mile further down the lane.
Park in the large car park next to the church and walk through the churchyard to the Ale House.
For reasons of safety parking is not allowed immediately adjacent to the building.
Disabled Access
The Ale House is fully equipped for wheelchair access.
There is a pull-in space by the main door at the south end of the building (shown in the picture) for drop-off.