Live listening music in cosy venues
"It's a delight to play here. Long may it continue." John Doyle.
"This is a great venue. I have really, really enjoyed playing here." Martin Simpson.
"I really like this little venue." Pierre Bensusan.
UPCOMING EVENTS:
© Pindrop Events 2020
Anne-Marie Sanderson At The Barn
Date:
Saturday 21
st
July 2018, 8 p.m.
Venue:
The Barn, Bye Street Ledbury HR8 1EA
This event was held on Saturday 21
st
July 2018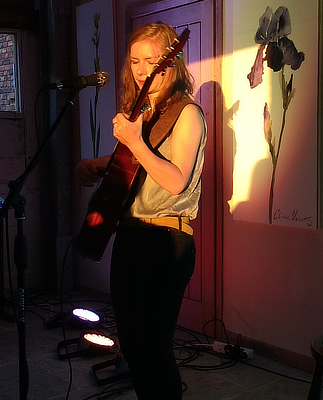 The Artist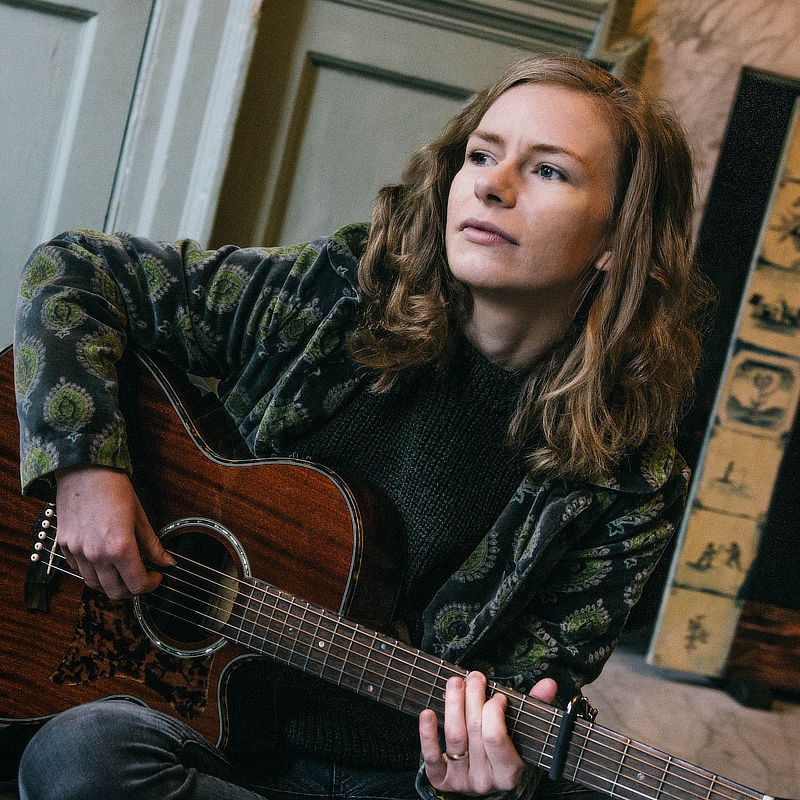 Anne-Marie Sanderson's voice is evocative of birds in flight - soaring, gliding, swooping - and it finds its home among the tall trees of her deft guitar work. Describing Sanderson's distinctive indie-folk music in these terms is apt; she is an artist who casts a careful eye and attentive ear to the natural environment, alternating between wide-eyed wonder and wry observation.
She is busy performing and creating new works. 2018 saw Anne-Marie playing over 60 dates in the UK and Europe.
Anne-Marie has recently returned to her native Cumbria, where she now lives in Kendal.
"a gloriously wide vista of astonishing grown-up tales which both fascinate and delight – the overall result, complex and immersive, is mesmerising... A bold, unusual and most beautifully constructed body of work." - Tap the Feed Magazine
"thoroughly atmospheric" - Northern Sky
"Her performance is seemingly effortless, underpinned by great technical skill and sensitive use of modern technology to wrap the listener in her meticulously crafted soundscapes." - Fatea Magazine
The Venue
The Barn
Bye Street Ledbury HR8 1EA
This beautifully and imaginatively renovated 16C barn in the heart of Ledbury is an exciting new venue for high-quality music events.
It has an excellent bar and will soon, when development is complete, be serving sushi, tappas and meals from an exciting menu.
It is situated close to the Masters House and St Katherine's Hall.