Live listening music in cosy venues
"This is a great venue. I have really, really enjoyed playing here." Martin Simpson.
"I really like this little venue." Pierre Bensusan.
UPCOMING EVENTS:
© Pindrop Events Limited. 2018
Anne-Marie Anderson At St Katherine's Barn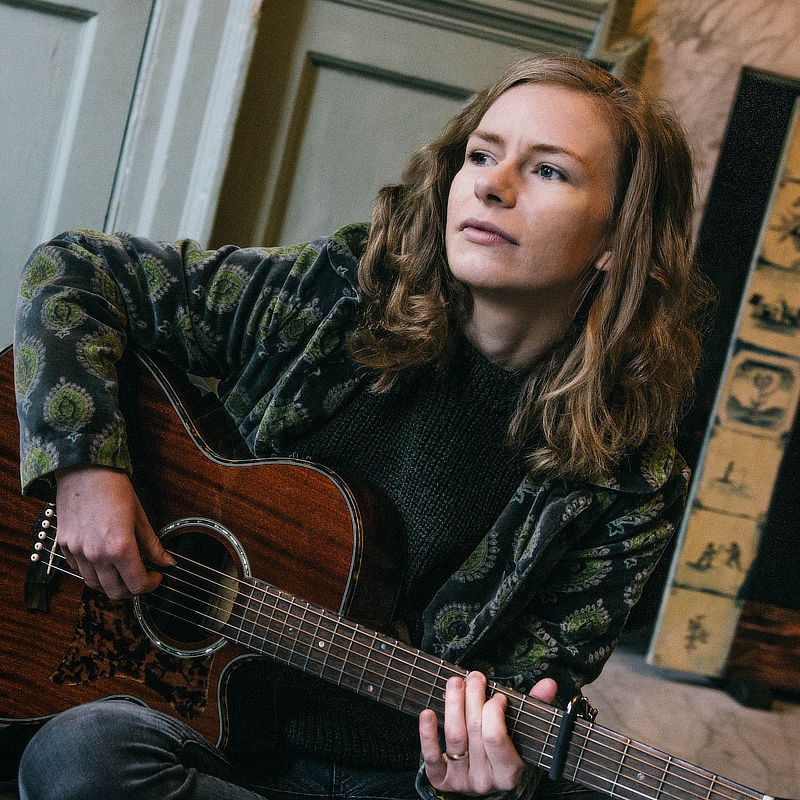 Date:
Saturday 21
st
July 2018, 8 p.m. (door: 6:30 p.m.)
Venue:
St Katherine's Barn, Bye Street Ledbury HR8 1EA
There are no web tickets for this event. Pay
£5.00
at the door.
Anne-Marie delighted us in March with her appearance at the Ale House performing original songs from her large repertoire and 5 songs from her new EP "Book Songs".
Come and see Anne-Marie in a new environment, at this lovely new venue right in the heart of Ledbury.
This is a door-only event. First come first served.
There will be a bar at this event, including cask ales. As a special treat sushi will be served, made especially for the occasion by locally-renowned young chef Yuka Bento.
The Artist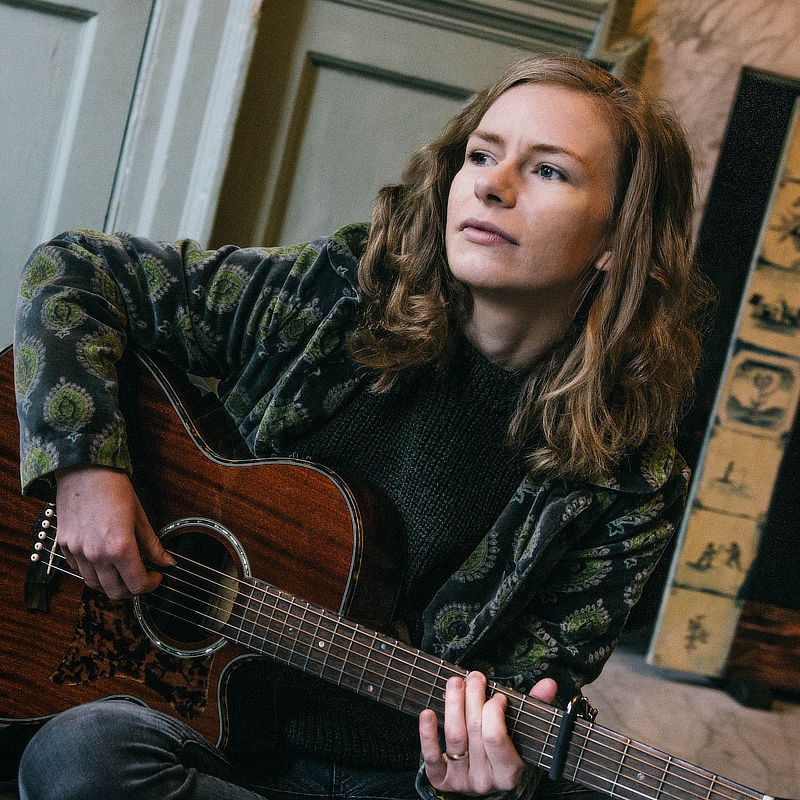 Anne-Marie Sanderson's voice is evocative of birds in flight - soaring, gliding, swooping - and it finds its home among the tall trees of her deft guitar work. Describing Sanderson's distinctive indie-folk music in these terms is apt; she is an artist who casts a careful eye and attentive ear to the natural environment, alternating between wide-eyed wonder and wry observation. As well as drawing from a host of musical influences, some of Sanderson's songs pay homage to literary greats, and she is currently recording a collection of songs inspired by authors including Robert Macfarlane, Barbara Kingsolver, and Doris Lessing.
2018 sees her heading out on the road for a bevy of solo dates around the UK. A native of Cumbria, having recently returned from several years of performing her music in the States, Sanderson is currently based in Warwickshire. Gentle but persistent, the stream of Sanderson's musical output carves an ever-deepening channel, determining its own path.
"Anne-Marie Sanderson makes songs that ripple, peacefully, like circles in the water—full of gradual but unstoppable outward motion... delicate, but by no means flimsy, folk."" - Ned Lannaman, The Portland Mercury
"...like a more symphonic Laura Veirs [...] Sumptuous." - Higher Plain Music
"...confessional, literary folk... delicate and powerful at once..." - The Modern Folk Music of America
"...soulful, sensitive, accomplished and engaging; you can feel her heart in her songs as well as witness how well crafted they are." - Heidi Glynn-Finnegan, Sing for your Supper
The Venue
St Katherine's Barn
Bye Street Ledbury HR8 1EA
This beautifully and imaginatively renovated 16C barn in the heart of Ledbury is an exciting new venue for high-quality music events.
It has an excellent bar and will soon, when development is complete, be serving sushi, tappas and meals from an exciting menu.
It is situated close to the Masters House and St Katherine's Hall.