Live listening music in cosy venues
"It's a delight to play here. Long may it continue." John Doyle.
"This is a great venue. I have really, really enjoyed playing here." Martin Simpson.
"I really like this little venue." Pierre Bensusan.
UPCOMING EVENTS:
© Pindrop Events 2020
Wizz Jones
Date:
Saturday 19
th
May 2018, 8 p.m.
Artists:
Wizz Jones, Ken Appleby & Julie July
Venue:
The Ale House, Mill Lane Colwall WR13 6HJ
This event was held on Saturday 19
th
May 2018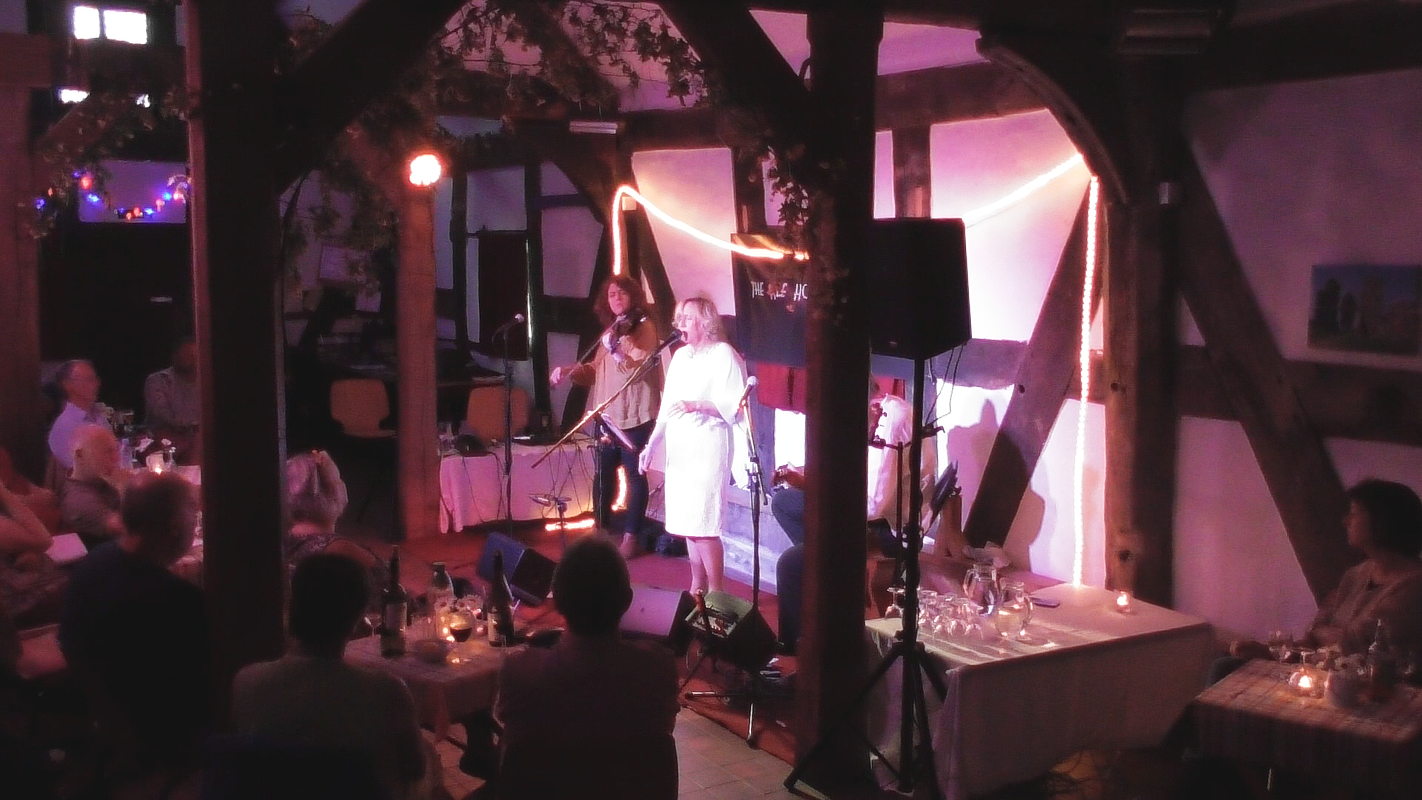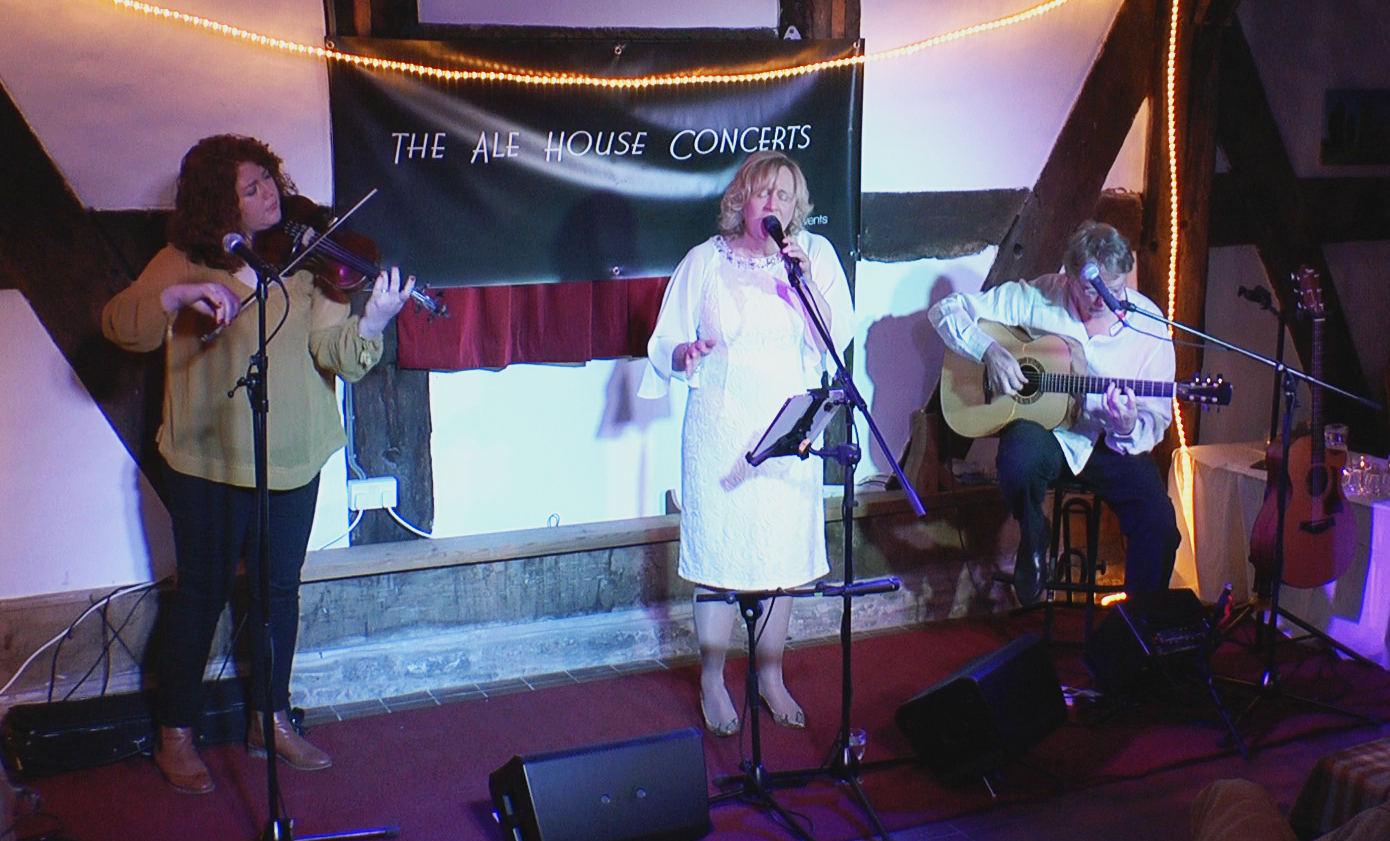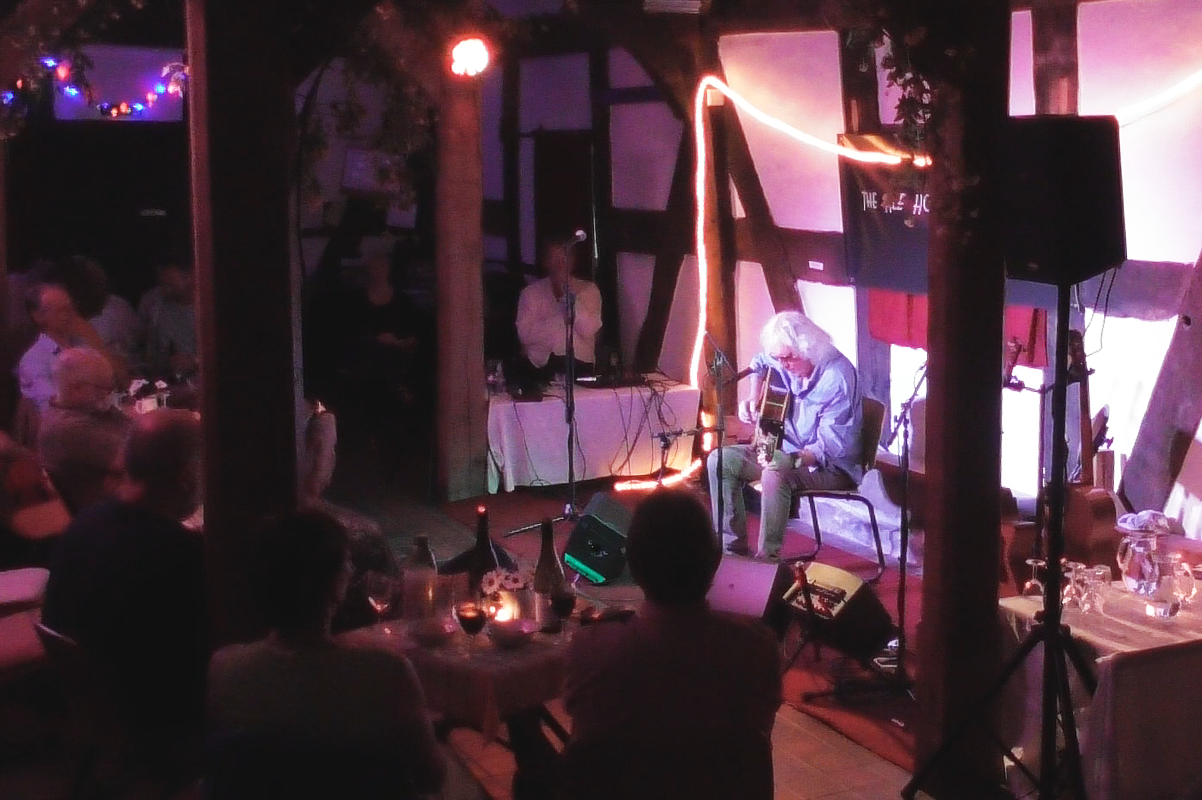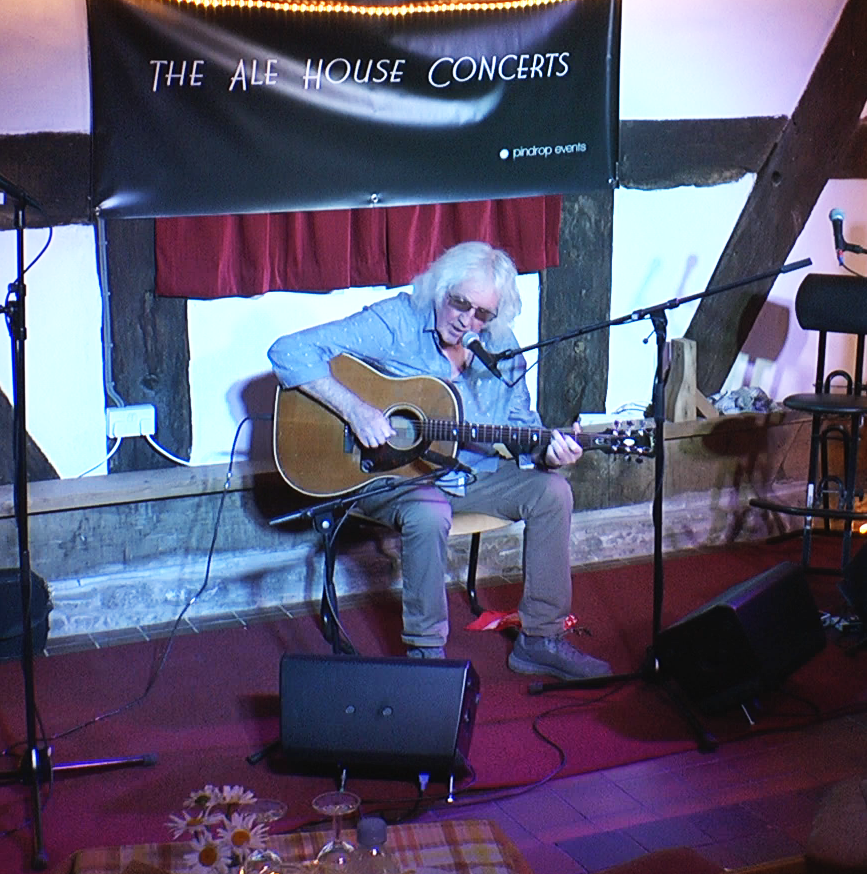 The Artists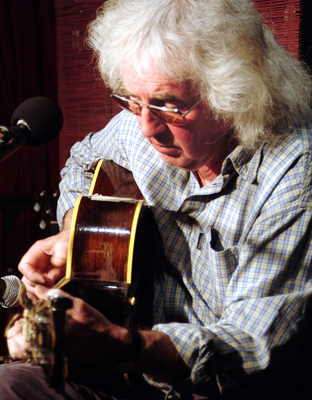 Wizz began his musical career at the age of 18 leading a Country and Skiffle band called "The Wranglers" in his home town of Croydon, Surrey in 1957. He had been inspired to take up the acoustic guitar a year or so before this after hearing such guitar luminaries as Big Bill Broonzy, Rambling Jack Elliot and Muddy Waters playing at a club in London organized by Cyril Davies and Alexis Korner (The Roundhouse in Wardour Street). Having learned most of his blues licks from Long John Baldry and Davy Graham whilst playing in the coffee bars of Soho, Wizz followed the time honoured trail - busking throughout Europe with many different musicians including at one time a budding young blues-man named Rod Stewart.
On returning to Britain in the early sixties, Wizz formed a blue-grass duo with banjo-picker Pete Stanley, a partnership which was to last for four years during which time Wizz and Pete recorded a single and LP Album for EMI. (Now available on CD with previously un-released bonus tracks on the Rollercoaster label).
Wizz and Pete went their separate ways at the end of 1967 and Wizz returned to solo work collaborating with songwriter Alan Tunbridge (an artist friend from the Soho days) and occasionally with guitarist Peter Berryman. He enjoyed considerable success throughout the 70's In Europe and Scandinavia both as a touring soloist and together with his wife Sandy in the group "Lazy Farmer" (the group's album due to be released on CD autumn 2005).
However back in England and several albums later - in spite of being often mentioned as an important early influence by artists such as Eric Clapton, John Renbourn and Ralph McTell (see Ralph's biog of Wizz), Wizz retained a certain "musician's musician" reputation, only occasionally playing club gigs and the odd festival spot sometimes with son Simeon on Sax, Harmonica and Flute. (As Billy Connolly says in the "Acoustic Routes" TV Documentary on Bert Jansch - "My friend Wizz has had a somewhat wispy career - now you see him now you don't!")
It was possibly as a result of Wizz's appearance in this film and the re-issue of some of his long lost classics during the 90's that Wizz began to enjoy a bit of a come-back!
More recordings followed notably on the U.S. based Scenescof label which led to Wizz's first trip to America (see review "Wizz Jones - 1st show in U.S.) and later on an appearance in the documentary film "The Ballad Of Rambling Jack Elliot" and even a gig in New York with Thurston Moore (Sonic Youth!)
Wizz celebrated his 65th birthday on April 23rd 2004 in London, together with Simeon and guest musicians at The Half Moon Putney and 2006 saw the release of a new DVD featuring Wizz and Simeon playing and talking to Martin Carthy.
With his unique guitar style, an eclectic repertoire and "a right hand worthy of Broonzy" Wizz continues to tour on the acoustic folk and blues circuit.
Ken Appleby & Julie July: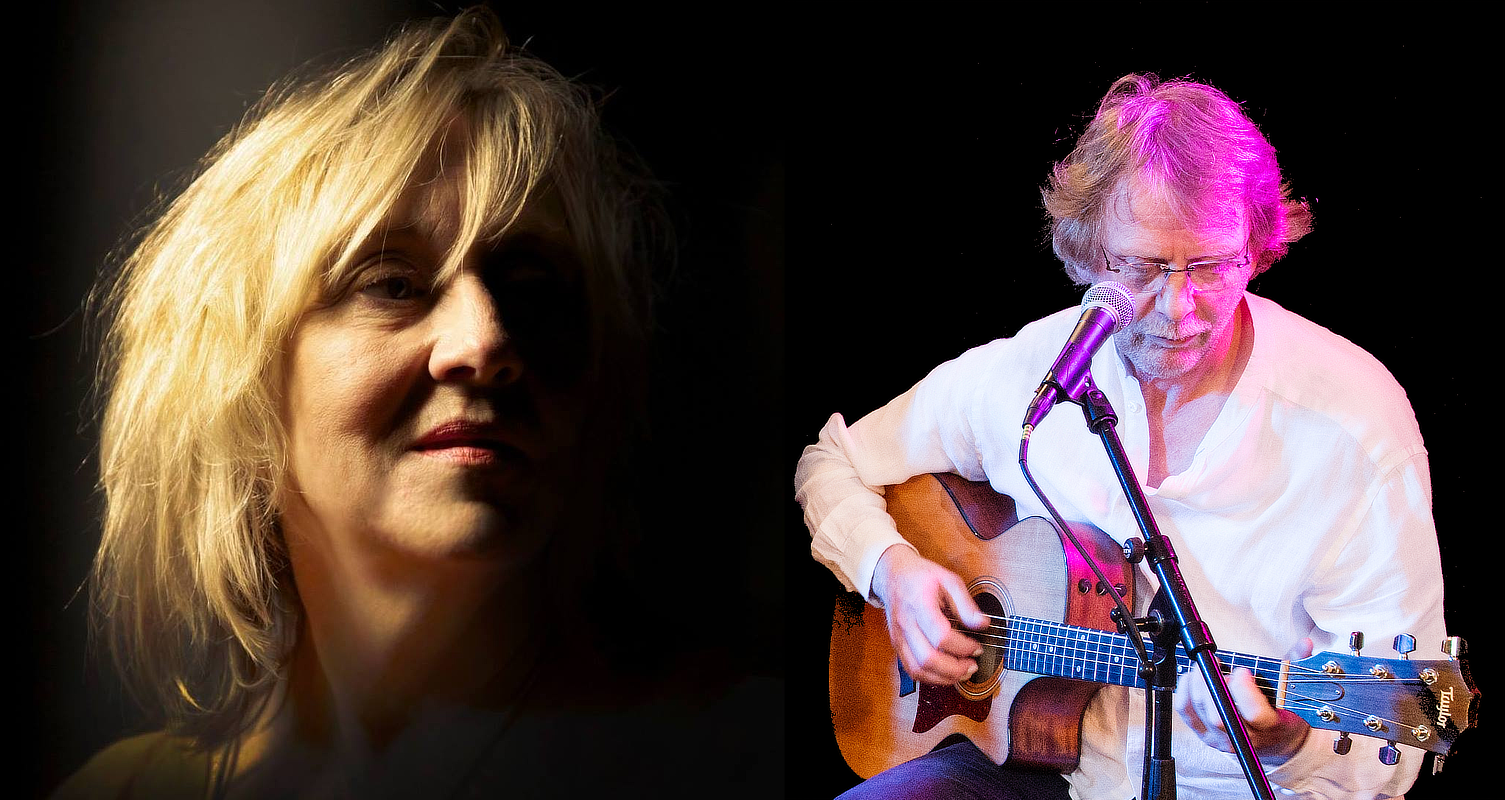 Ken Appleby, guitarist and songwriter from Ale House band Appleby Kinsey performs in an acoustic duo with Julie July, the superb vocalist, who with the Julie July Band performs at prestigious venues around the UK bringing back the songs of Sandy Denny.
They perform their Ken's own arrangements of traditional songs, with a few folk covers.
The Venue
The Ale House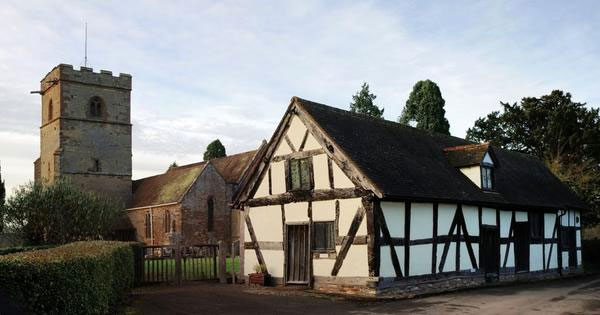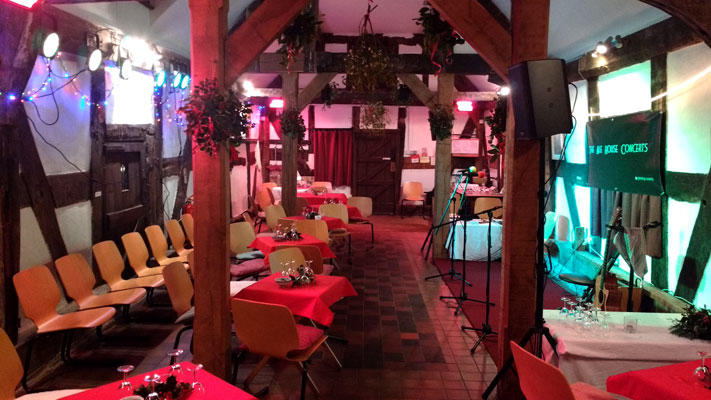 Mill Lane Colwall WR13 6HJ
The Ale House is a delightful and intimate concert venue, with warm acoustics.
Despite its name, there are no bar facilities at The Ale House and events there do not normally make alcoholic drinks available for sale. Most events, however, are bring-your-own. Wine glasses are made available.
The absence of a bar also has the highly desirable effect of ensuring the 'pindrop' atmosphere is maintained, with audiences intent only on the music.
In the 16th Century The Ale House was a place to serve ale to the parishioners of Colwall after church services. Nowadays, while having all modern facilities, it retains its ancient charm, with oak beams and leaded windows.
It is situated adjacent to St James the Great Church in Colwall. From the main B4218 going through the main part of Colwall, turn down Mill Lane, which is just north of the railway bridge. Go past Colwall Village Hall and the church is about half a mile further down the lane.
Park in the large car park next to the church and walk through the churchyard to the Ale House.
For reasons of safety parking is not allowed immediately adjacent to the building.
Disabled Access
The Ale House is fully equipped for wheelchair access.
There is a pull-in space by the main door at the south end of the building (shown in the picture) for drop-off.