Live listening music in cosy venues
"It's a delight to play here. Long may it continue." John Doyle.
"This is a great venue. I have really, really enjoyed playing here." Martin Simpson.
"I really like this little venue." Pierre Bensusan.
UPCOMING EVENTS:
© Pindrop Events 2020
Ric Sanders & Vo Fletcher, The Rowan
Date:
Friday 27
th
November 2015, 8 p.m.
Artists:
Ric Sanders & Vo Fletcher, The Rowan
Venue:
The Ale House, Mill Lane Colwall WR13 6HJ
This event was held on Friday 27
th
November 2015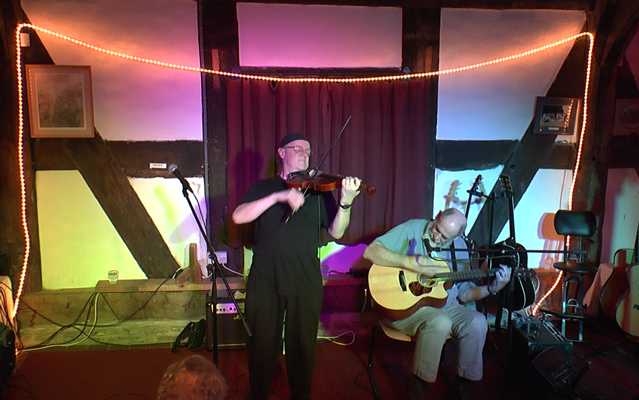 The Artists
Ric Sanders & Vo Fletcher: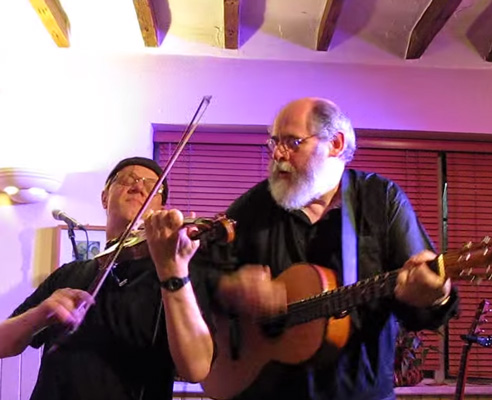 Vo Fletcher
Guitarist/Vocalist Vo Fletcher has been entertaining the public for most of his adult life. He's worked with such luminaries as Fairport Convention, Nigel Kennedy, Rik Mayall, Brent Ford & The Nylons, Catherine Howe who he appeared with at the Ale House in February 2015.
He used to be a presenter on Channel 5 but he's alright now!
He exhibits a wide range of accomplished styles and has been described as a 'Guitar Nut.' He also exhibits symptoms of what we call in the trade 'Gas,' (Guitar Acquisition Syndrome.) When asked 'how many guitars does one bloke actually need?' He replies "Just one more!" His engaging personality comes across at gigs where audiences are thrilled, moved and entertained.
Ric Sanders
The violin was Ric's first love and he took up the instrument as a youngster. His first professional engagement was in 1972, touring Europe with Stomu Yamashta's Red Buddah Theatre.
During the mid-1970s Ric was in demand as a jazz soloist and worked with, among others, Michael Garrick, Johnny Patrick and legendary jazz pianist Jaques Dieval.
In the late 1970s, Ric pursued both his folk and jazz interests as a member of, respectively, The Albion Band and Soft Machine. He toured and recorded with both bands. With The Albion Band, Ric performed at the National Theatre.
In 1980, Ric and Soft Machine guitarist John Etheridge formed Second Vision. They recorded an album and toured extensively. Ric next teamed up with guitarist Vo Fletcher in music education projects: the duo supported a Musicians Union initiative in schools and recorded for BBC television.
Since 1985, Ric has played full-time with Fairport Convention but has continued to take an active interest in jazz and other musical forms. He has collaborated with June Tabor, Andrew Cronshaw and Martin Simpson among others and also recorded solo albums and a violin tuitional introduced by Jools Holland. His session credits include Roy Harper, Jethro Tull, Strawbs, Pentangle, Gerry Rafferty, Loudon Wainwright III, Robert Plant, The Fureys, and Ashley Hutchings among many others.
The group performs a wide repertoire of jazz and swing and recently has collaborated with Banbury-based Anjali Dance Company.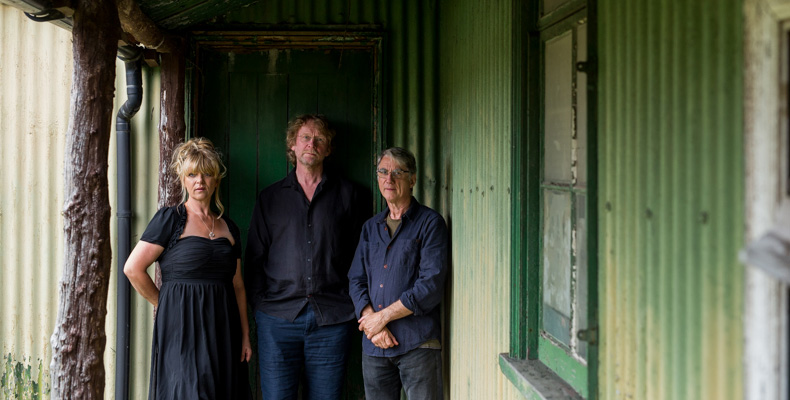 The Rowan disbanded in February 2017.
Music:

The Venue
The Ale House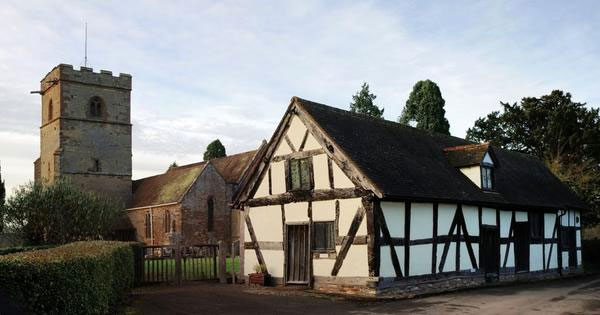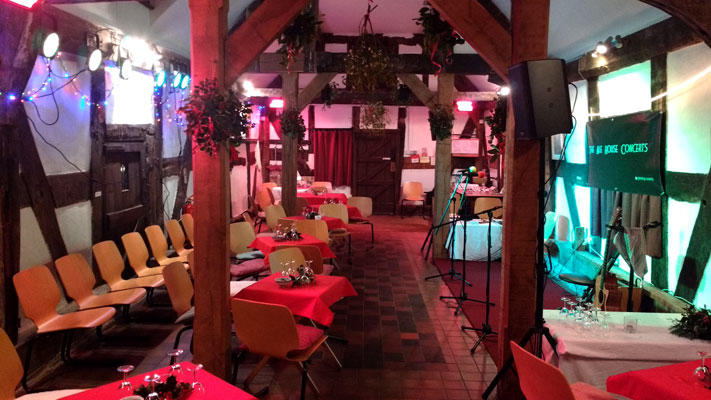 Mill Lane Colwall WR13 6HJ
The Ale House is a delightful and intimate concert venue, with warm acoustics.
Despite its name, there are no bar facilities at The Ale House and events there do not normally make alcoholic drinks available for sale. Most events, however, are bring-your-own. Wine glasses are made available.
The absence of a bar also has the highly desirable effect of ensuring the 'pindrop' atmosphere is maintained, with audiences intent only on the music.
In the 16th Century The Ale House was a place to serve ale to the parishioners of Colwall after church services. Nowadays, while having all modern facilities, it retains its ancient charm, with oak beams and leaded windows.
It is situated adjacent to St James the Great Church in Colwall. From the main B4218 going through the main part of Colwall, turn down Mill Lane, which is just north of the railway bridge. Go past Colwall Village Hall and the church is about half a mile further down the lane.
Park in the large car park next to the church and walk through the churchyard to the Ale House.
For reasons of safety parking is not allowed immediately adjacent to the building.
Disabled Access
The Ale House is fully equipped for wheelchair access.
There is a pull-in space by the main door at the south end of the building (shown in the picture) for drop-off.