Live listening music in cosy venues
"It's a delight to play here. Long may it continue." John Doyle.
"This is a great venue. I have really, really enjoyed playing here." Martin Simpson.
"I really like this little venue." Pierre Bensusan.
UPCOMING EVENTS:
© Pindrop Events 2020
Kings & Folk, Appleby Kinsey
Date:
Saturday 19
th
September 2015, 8 p.m.
Artists:
Kings & Folk, Appleby Kinsey
Venue:
The Ale House, Mill Lane Colwall WR13 6HJ
This event was held on Saturday 19
th
September 2015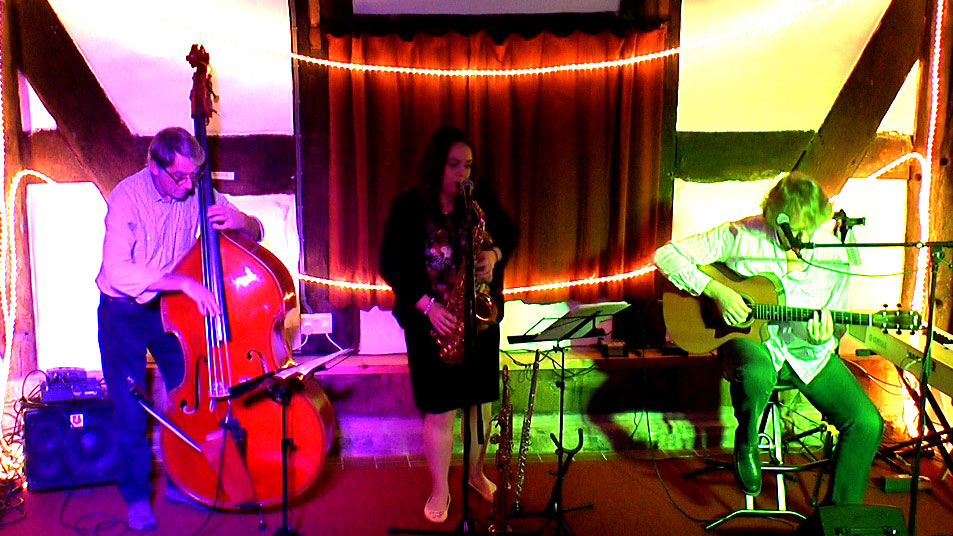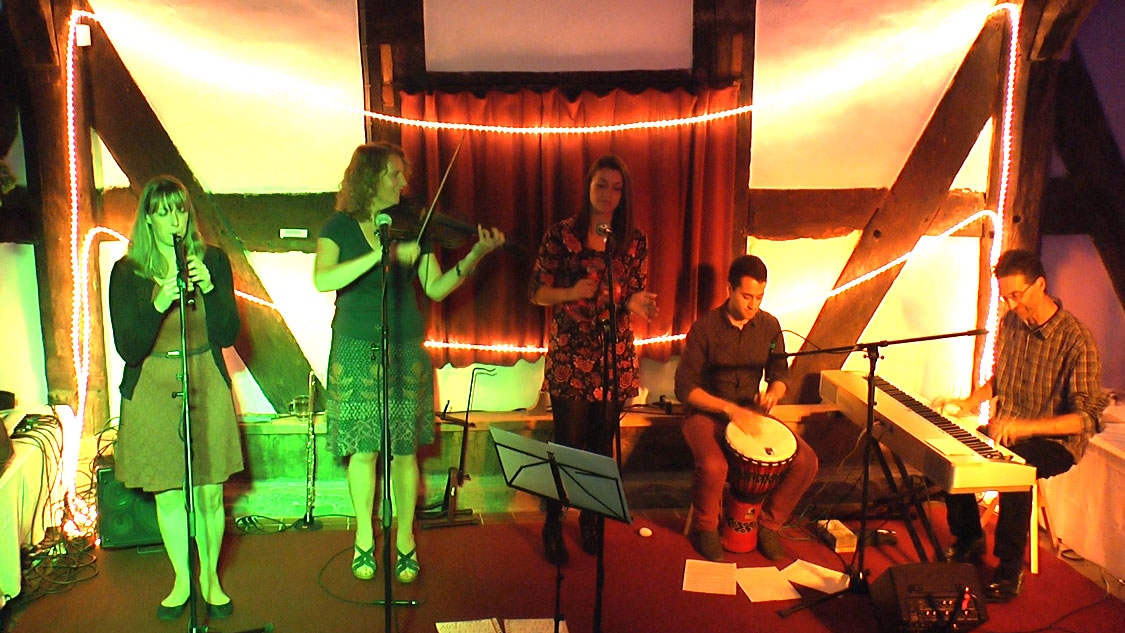 The Artists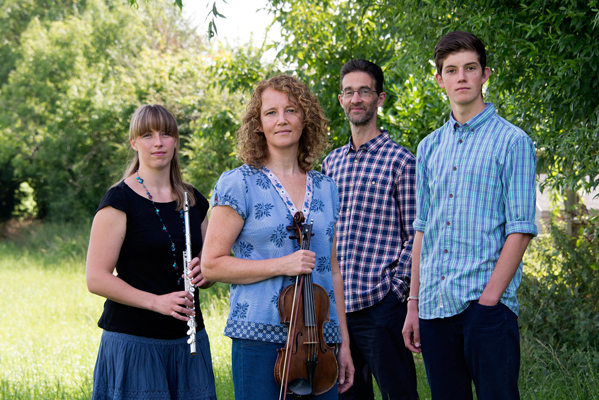 The KINGS & FOLK sound is a unique blend of full-blooded traditional Scottish fiddling, beautiful classically-influenced piano, haunting Irish whistle and energetic djembe drumming. Innovative arrangements of traditional tunes and heartfelt original music combine to give performances of unusual variety and striking individuality.
Music: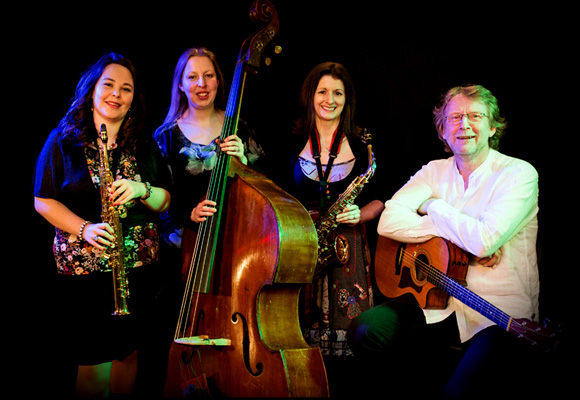 A quartet of guitar, saxophones, flute and double bass, Appleby Kinsey continue to create a distinctive, natural acoustic sound, with rich melodies, beautiful original songs, and masterful playing.
Hannah West joined the group in January 2016 as double bass player. Hannah is a talented and versatile musician, multi-instrumentalist, singer, teacher and composer.
Talitha Cole and Emma's Stone's voices combine in beautiful harmonies over lyrical, catchy, original songs in a variety of styles, from Latin jazz to folk.
Since 2010 Appleby Kinsey have been playing weddings, festivals, cruise boats, bars, restaurants and have a dedicated following in the region. They have a large repertoire of original songs in various genres ranging from cool jazz to straight pop and contemporary folk, using an appealing mixture of these styles. They have released one album, 'Begin Again' on CD and download, containing 14 original songs. Tracks from 'Begin Again' are regularly played on BBC Local Radio.
Music:

The Venue
The Ale House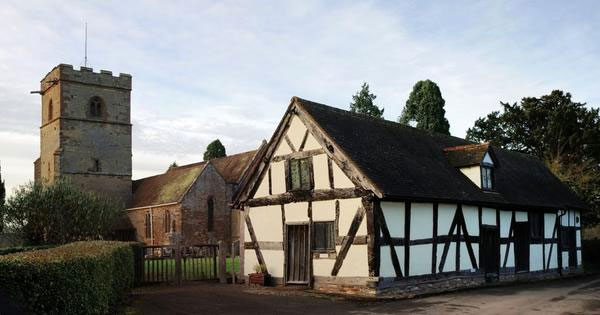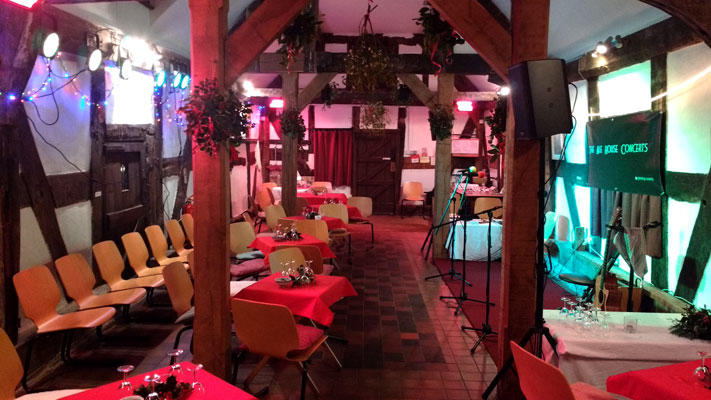 Mill Lane Colwall WR13 6HJ
The Ale House is a delightful and intimate concert venue, with warm acoustics.
Despite its name, there are no bar facilities at The Ale House and events there do not normally make alcoholic drinks available for sale. Most events, however, are bring-your-own. Wine glasses are made available.
The absence of a bar also has the highly desirable effect of ensuring the 'pindrop' atmosphere is maintained, with audiences intent only on the music.
In the 16th Century The Ale House was a place to serve ale to the parishioners of Colwall after church services. Nowadays, while having all modern facilities, it retains its ancient charm, with oak beams and leaded windows.
It is situated adjacent to St James the Great Church in Colwall. From the main B4218 going through the main part of Colwall, turn down Mill Lane, which is just north of the railway bridge. Go past Colwall Village Hall and the church is about half a mile further down the lane.
Park in the large car park next to the church and walk through the churchyard to the Ale House.
For reasons of safety parking is not allowed immediately adjacent to the building.
Disabled Access
The Ale House is fully equipped for wheelchair access.
There is a pull-in space by the main door at the south end of the building (shown in the picture) for drop-off.