Live listening music in cosy venues
"It's a delight to play here. Long may it continue." John Doyle.
"This is a great venue. I have really, really enjoyed playing here." Martin Simpson.
"I really like this little venue." Pierre Bensusan.
UPCOMING EVENTS:
© Pindrop Events 2020
Duo Montparnasse, The Gwyneth Keen Trio
Date:
Saturday 20
th
June 2015, 8 p.m.
Artists:
Duo Montparnasse, Gwyneth Keen
Venue:
The Ale House, Mill Lane Colwall WR13 6HJ
This event was held on Saturday 20
th
June 2015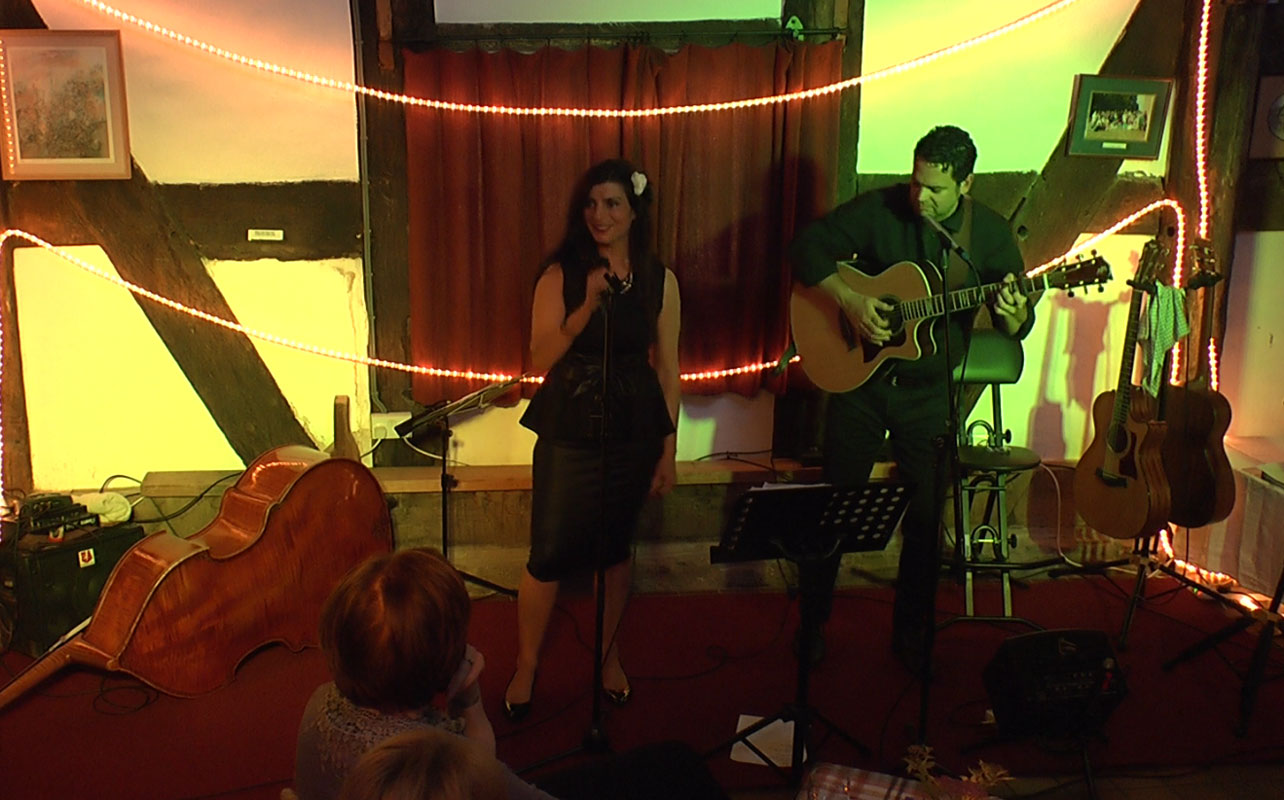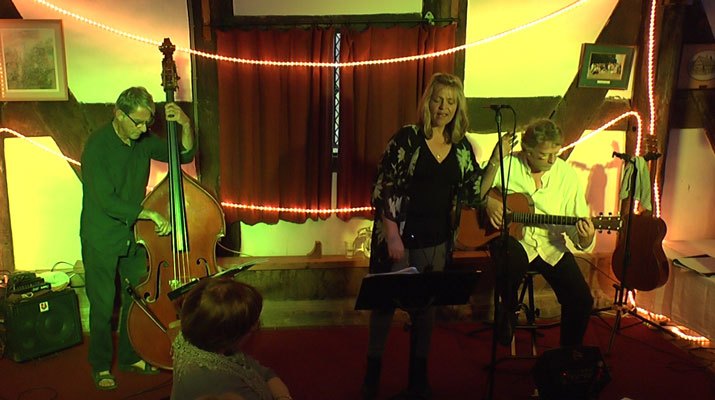 The Artists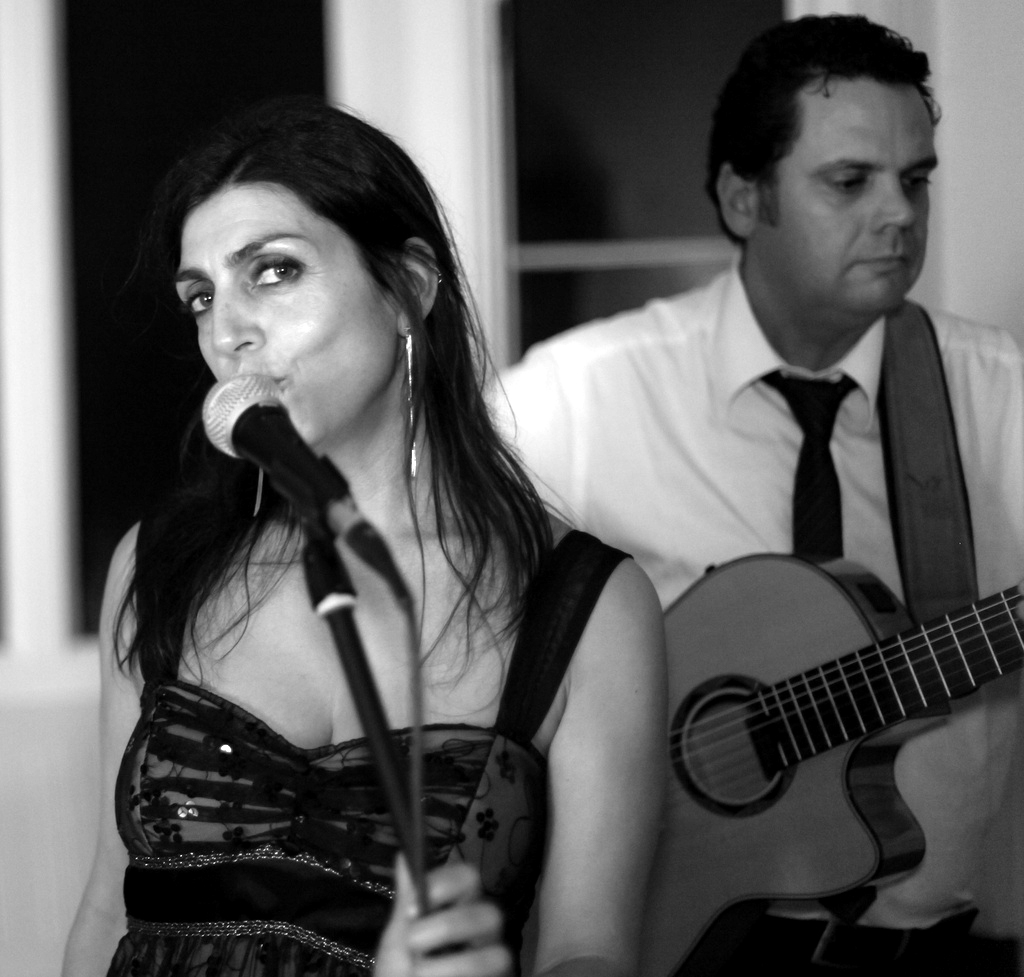 Duo Montparnasse take their name from a district in Paris where singer Celine Dommart grew up. Celine is multi-lingual and sings classic French songs (as performed by Edith Piaf, Georges Brassens, Charles Aznavour etc.), American jazz standards in English and South American tango and bolero in Spanish. Quite often, she sings familiar tunes in an unfamiliar language – Claude Nougaro's 'Docteur' is Peggy Lee's 'Fever', for example.
All the songs are given a fresh twist thanks to Celine's passionate vocal delivery and the stripped down duo format where she is accompanied by Cris Tolley's acoustic guitar. Cris was Guitarist Magazine Acoustic Guitarist of the Year and has recorded with the Trina Innes Band, Jamie Knight, Jules Benjamin and has performed at major venues including the Royal Albert Hall, Symphony Hall and the NEC Arena. Cris Currently plays with gypsy jazz group Trio Rosbifs and the Gerry Colvin Band.
Duo Montparnasse released their debut EP in January – La Vie En Rose - and have been played on BBC radio.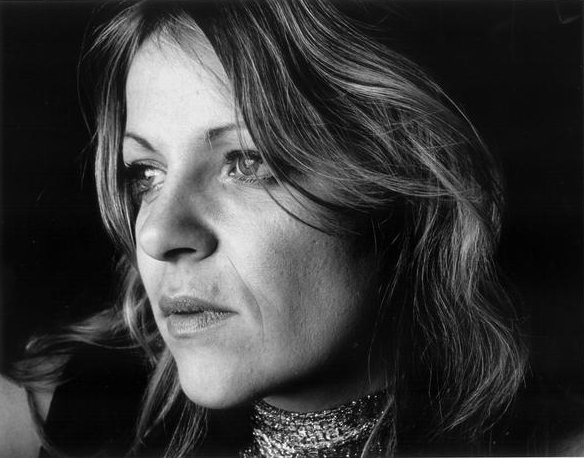 This act became The Rowan in 2016 and disbanded in Febraru 2017.
Music:

The Venue
The Ale House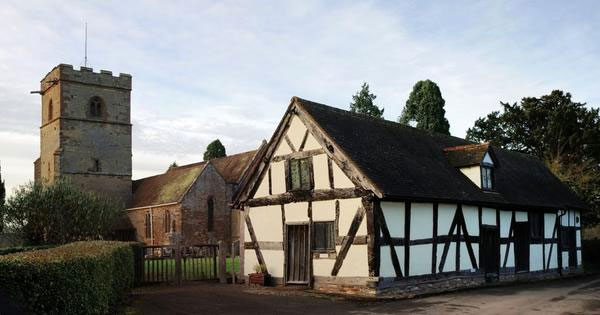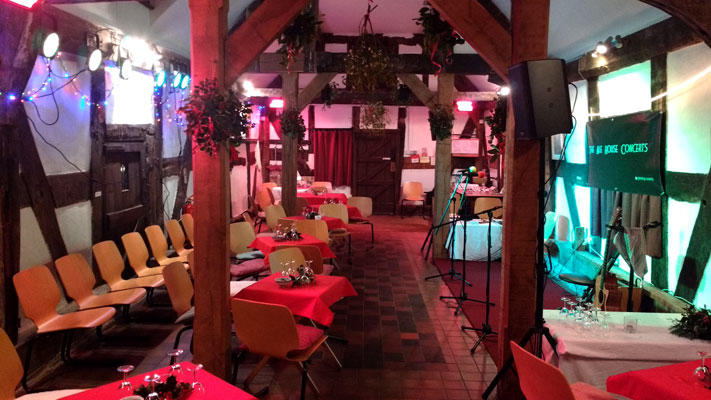 Mill Lane Colwall WR13 6HJ
The Ale House is a delightful and intimate concert venue, with warm acoustics.
Despite its name, there are no bar facilities at The Ale House and events there do not normally make alcoholic drinks available for sale. Most events, however, are bring-your-own. Wine glasses are made available.
The absence of a bar also has the highly desirable effect of ensuring the 'pindrop' atmosphere is maintained, with audiences intent only on the music.
In the 16th Century The Ale House was a place to serve ale to the parishioners of Colwall after church services. Nowadays, while having all modern facilities, it retains its ancient charm, with oak beams and leaded windows.
It is situated adjacent to St James the Great Church in Colwall. From the main B4218 going through the main part of Colwall, turn down Mill Lane, which is just north of the railway bridge. Go past Colwall Village Hall and the church is about half a mile further down the lane.
Park in the large car park next to the church and walk through the churchyard to the Ale House.
For reasons of safety parking is not allowed immediately adjacent to the building.
Disabled Access
The Ale House is fully equipped for wheelchair access.
There is a pull-in space by the main door at the south end of the building (shown in the picture) for drop-off.