Live listening music in cosy venues
"It's a delight to play here. Long may it continue." John Doyle.
"This is a great venue. I have really, really enjoyed playing here." Martin Simpson.
"I really like this little venue." Pierre Bensusan.
UPCOMING EVENTS:
© Pindrop Events 2020
Steve Tilston
Date:
Saturday 16
th
September 2017, 8 p.m.
Venue:
The Ale House, Mill Lane Colwall WR13 6HJ
This event was held on Saturday 16
th
September 2017
The Artist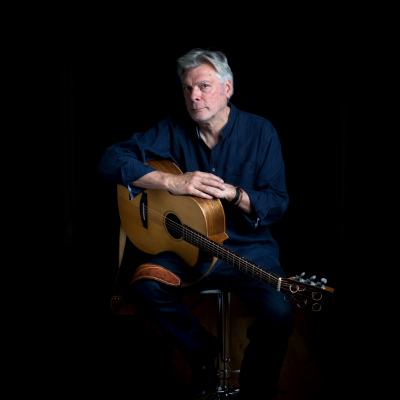 …as seen on Later with Jools Holland & BBC Four Songwriters' Circle
…BBC Radio 2 Folk Award Winner – Best Original Song
...inspiration for Hollywood movie Danny Collins starring Al Pacino
…Truth to Tell one of The Telegraph's Best Folk Albums of 2015
…Fatea Awards Male Vocalist of the Year 2015
"The more you listen, the more there is to discover." Bob Harris
The writer of the classics The Reckoning, Steve Tilston continues to surprise with his song-writing prowess his latest solo album Truth to Tell winning plaudits from the media and fans alike and he's just released "Classy, thoughtful, folk… I suspect Lennon would have approved." The Guardian 4* 
Described as an artist of "stylistic versatility and consummate musicality", "a complete guitarist", "a singer songwriter of rare talent" and "absurdly accomplished."
"When our generation of songwriters is assessed on our contribution to our time, Steve's work will rank alongside much better known artists." Ralph McTell
He is a favourite amongst his peers too with Richard Thompson, Dave Pegg, Ralph McTell, Chris Smither, Wizz Jones, Robin Wlliamson and Bert Jansch among others having had nothing but good things to say about him. His songs have been recorded by various artists including, Fairport Convention, Dolores Keane, The House Band, Peter Bellamy, North Cregg, Bob Fox and Les Barker. Here's to Tom Paine is the adopted theme song for the Tom Paine Society of America and we've lost count of the number of versions of The Slipjigs & Reels!
"His music has a flow and poignancy, which makes it, stand out from the plethora of singer/guitarists on the scene." Guitar Magazine
Born in Liverpool and raised in the Midlands, Steve Tilston is one of our most celebrated song-smiths, in a career now amazingly spanning forty-five years and counting; he has become widely recognised within the world of folk and contemporary music: the words, arrangements and subtle but quite superb guitar playing could be no one else.
"…an artist still very much at the top of his game." Living Tradition
Steve made his recording debut in the early seventies with the classic An Acoustic Confusion and has been turning out quality albums ever since. Life by Misadventure, And So It Goes, Solo Rubato and Such and Such all featuring first-class song writing, quintessentially English in style and typically Tilston, marking him out as one of this country's finest writers, whilst Swans at Coole, an instrumental recording, is testament to his guitar virtuosity. He's also released a "best of" anthology The Greening Wind and a live album Live Hemistry. His 2005 release Of Many Hands is his first all-traditional album. In 2006 he joined an illustrious band of guitarists (Martin Carthy, Wizz Jones etc.) recorded on DVD in the Guitar Maestro series and the following year was given the boxed-set treatment! Produced by Free Reed Records, the company behind the Richard Thompson anthology, Reaching Back: the Life and Music of Steve Tilston is a timely celebration of an illustrious career.
"…can stand shoulder to shoulder with any guitarist/songwriter in the world." Dirty Linen
Music:

The Venue
The Ale House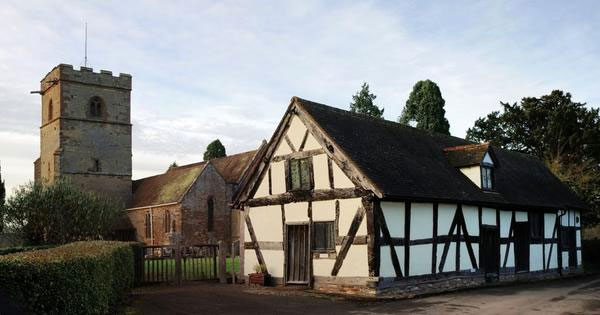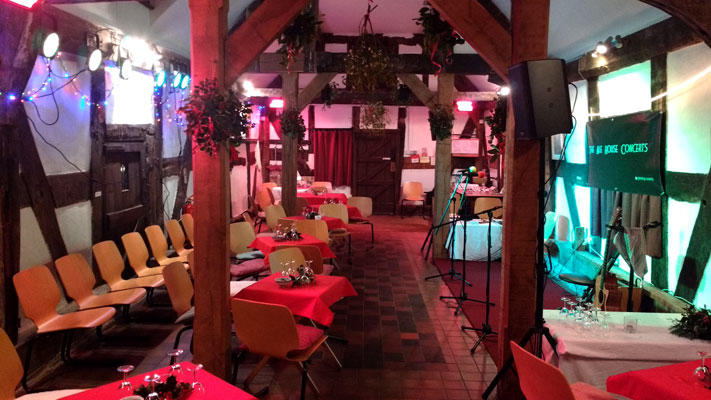 Mill Lane Colwall WR13 6HJ
The Ale House is a delightful and intimate concert venue, with warm acoustics.
Despite its name, there are no bar facilities at The Ale House and events there do not normally make alcoholic drinks available for sale. Most events, however, are bring-your-own. Wine glasses are made available.
The absence of a bar also has the highly desirable effect of ensuring the 'pindrop' atmosphere is maintained, with audiences intent only on the music.
In the 16th Century The Ale House was a place to serve ale to the parishioners of Colwall after church services. Nowadays, while having all modern facilities, it retains its ancient charm, with oak beams and leaded windows.
It is situated adjacent to St James the Great Church in Colwall. From the main B4218 going through the main part of Colwall, turn down Mill Lane, which is just north of the railway bridge. Go past Colwall Village Hall and the church is about half a mile further down the lane.
Park in the large car park next to the church and walk through the churchyard to the Ale House.
For reasons of safety parking is not allowed immediately adjacent to the building.
Disabled Access
The Ale House is fully equipped for wheelchair access.
There is a pull-in space by the main door at the south end of the building (shown in the picture) for drop-off.